18-08-2010
Deirdre here again (I know, it's amazing!) with a neat new release right on the heels of the v2 Catwoman hood.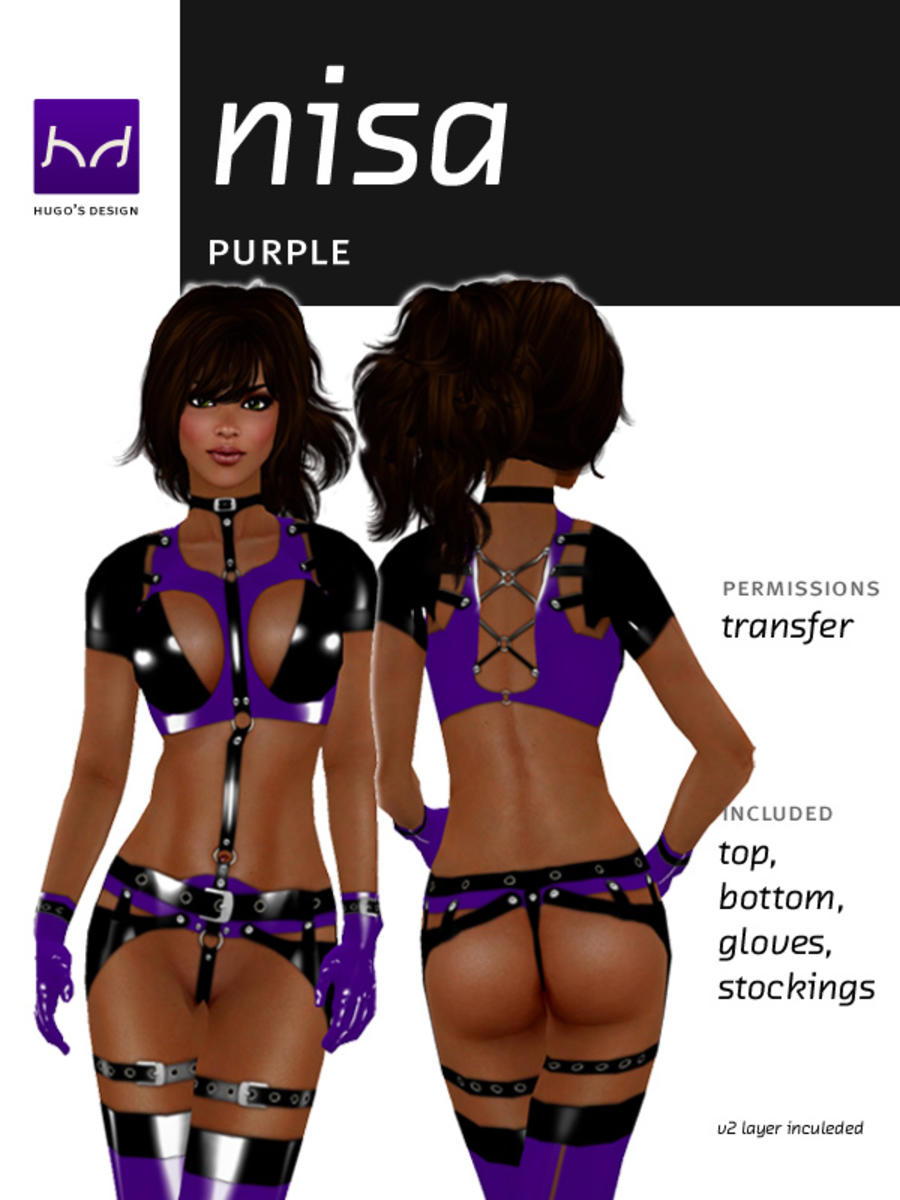 Here's Bianka with the details :
This outfit isn't easy to describe as it doesn't fit one overarching label.

First off, you have the two-tone cut-off top.  Capped, black, short sleeves and a choice of wearing it (semi) closed or open-boobed.  It also includes strap & lacing details.

This leads down to the garter belt.  Also two-tone: buckled and strapped, too, with suspenders attached to contrasting colored stockings - trimmed with buckled black latex straps.

Linking these things together is a vertical latex strap which runs from neck to...well...under your nether regions.

You also get to choose from TWO pairs of wrist-length gloves - one black and the other in matching outfit colour.

(Not that we're trying to make you buy loads of other things from us but you really need to try this set with one of our sheer catsuits underneath it!)

One last thing - the top & bottoms are included as combined Viewer 2.0-only Tattoo Layer.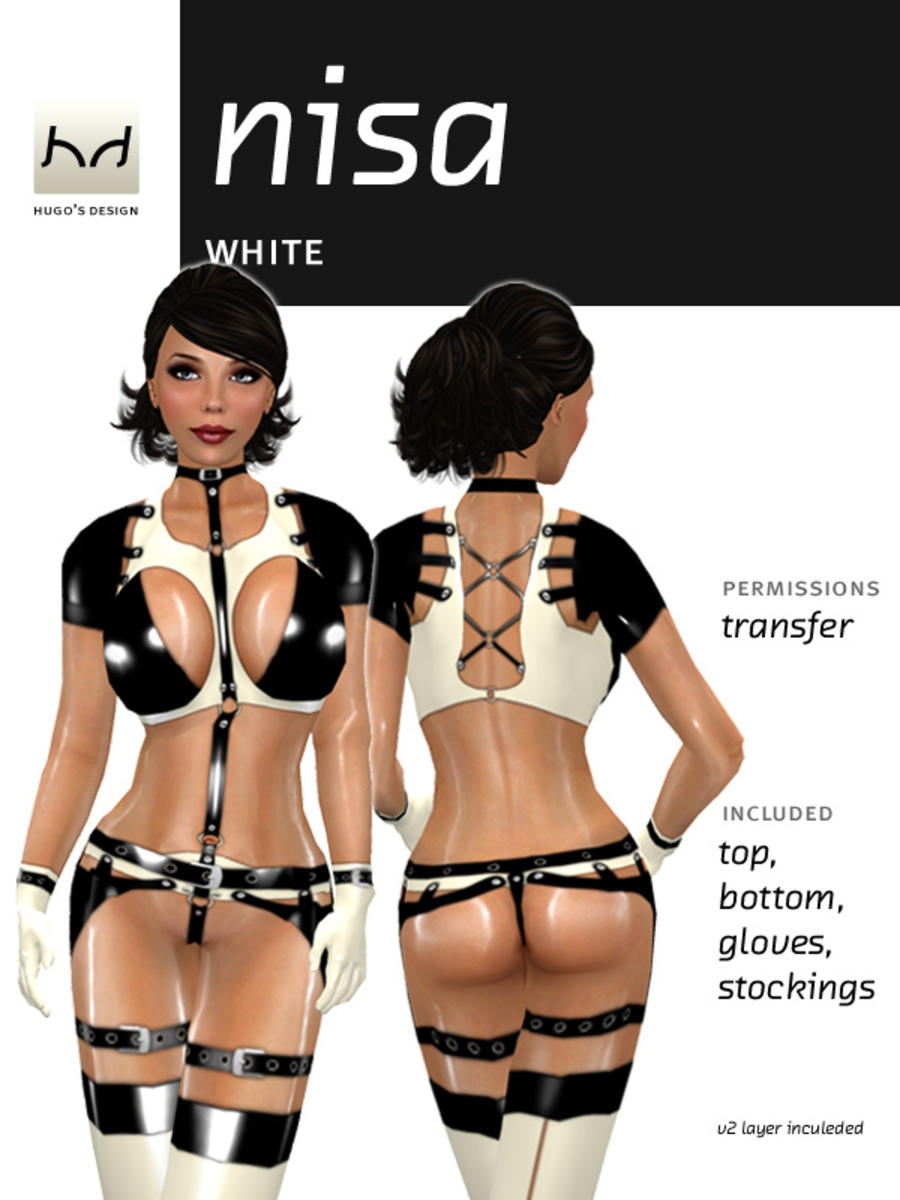 Don't forget to see the SL Fetish Fashion Blog for more colors modeled by lelo and yours truly!
And here's the Hugo's Designs store SLURL : http://slurl.com/secondlife/Sheer/202/130/23
The new outfits are available from: