30-09-2010
Hello everyone.. Deirdre here with Erik's latest release, a cool strappy number called Bound. Here's Bianka's description :
Bound - Belt-Strap Harness Outfit This is so simple but so brilliant.  Broad belt-thickness straps from over your shoulders, between your boobs, round your waist and all down your legs.

The belts are buckled and riveted too.

It comes in all possible clothing layers, including a tattoo layer.

Lastly, we've thrown in a pair of pasties to keep your nipples warm this Autumn.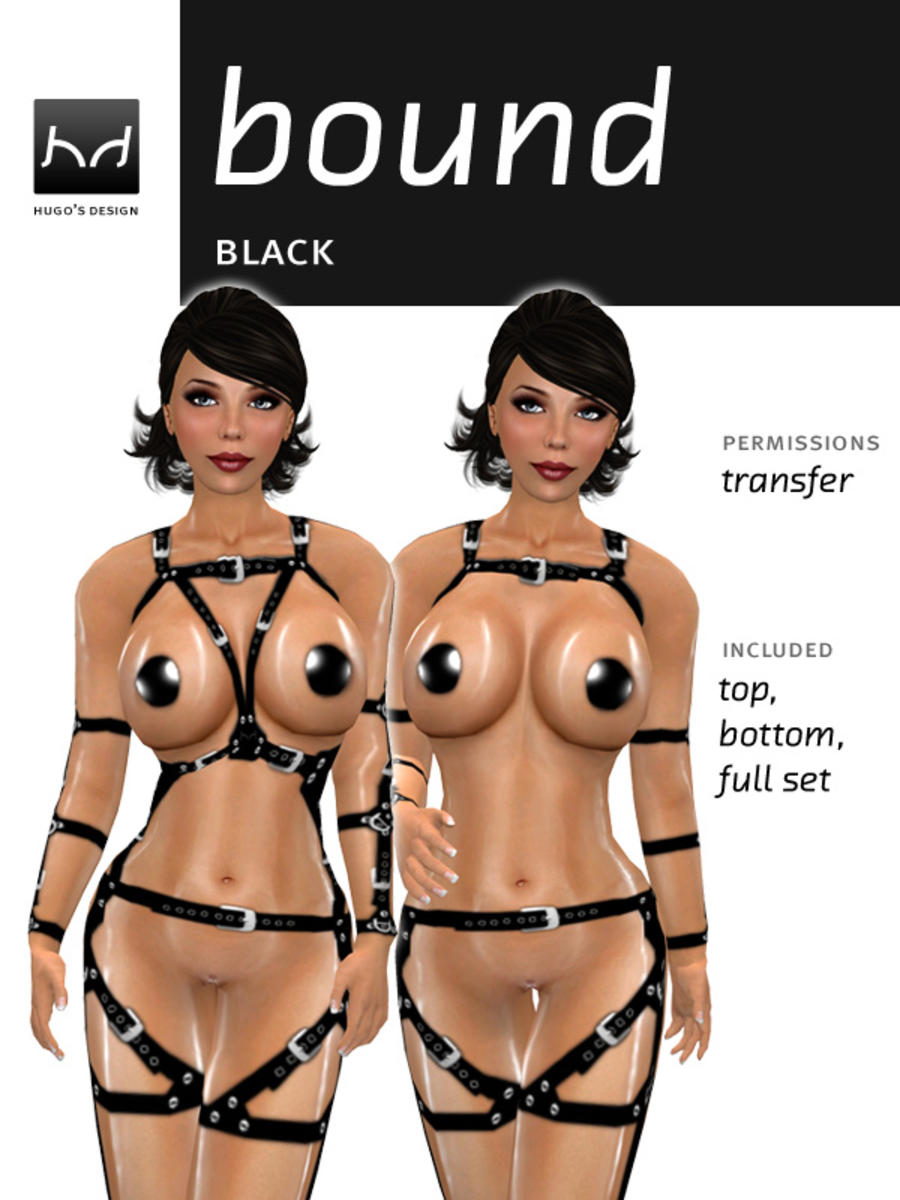 As always, you can drop by the SL Fetish Fashion Blog to see lelo modeling Bound.
But wait, there's more!
Erik's continuing to upgrade his existing lines, and this time it's the Full-Face Latex Hoods that get the v2 treatment. Here's Bianka again :
Part Three of our Viewer 2.0 Update brings you our Full-Face Latex Hoods.

For that as-close-as-possibly-totally-enclosed sensation, the Full-Face Hood leaves only the eyes, mouth & nostrils open.

And, because it's a Viewer 2.0 only item, you can combine it with your own skin preference. It includes 3 options: - Hood Only - Hood + Full Catsuit - Hood + Full Catsuit with Seams

As always, it comes in the full range of HD colors.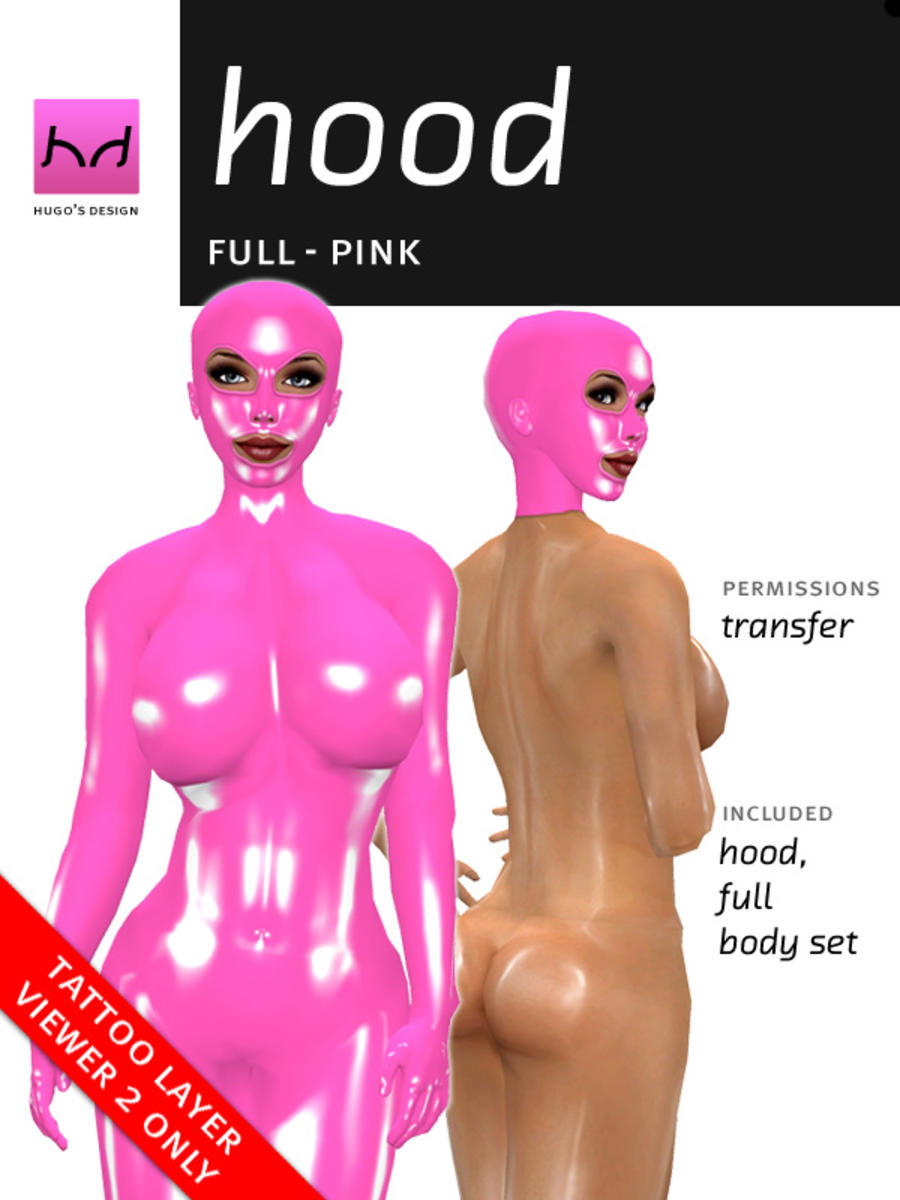 The new outfits are available from: