29-10-2011
Bianka here again, assigned blog duties once more.
In case you missed the in-world release notices, we have two new outfits on sale.
They're both variations on other designs, but I think you'll see they're still definitely worth checking out.
• Wlia •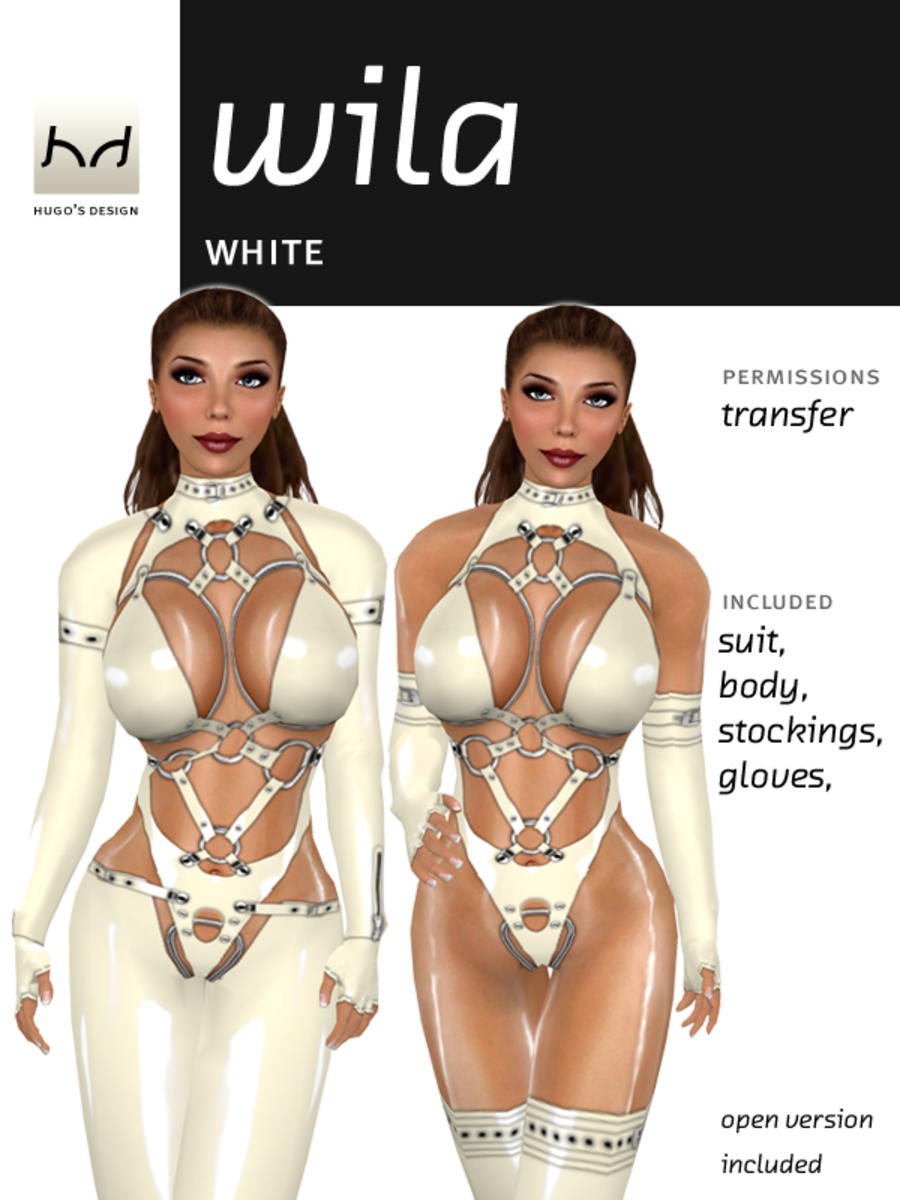 Not, not last week's release - that was the Wilo. The Wila comes in a similar style as that except we've done away with the black detail leaving the entire Wilo made of one solid colour.
A double-header of straps and O-rings holding the whole ensemble together for you: this can be worn either as a gusset-flossing body or an (almost) full body suit.
The bottoms come in the choice of an ultra-high cut thong or a belt-trimmed pair of pants. Both alternatives come in open or closed versions.
Furthermore, the upper half comes in three styles: Long-Sleeved, Short-Sleeved or Sleeveless/Halter neck; all of which combine with the lower layers perfectly.
As with all our outfits, this one comes with matching (fingerless) gloves and thigh-high stockings and all clothing layers are included.
• Black Space Cat •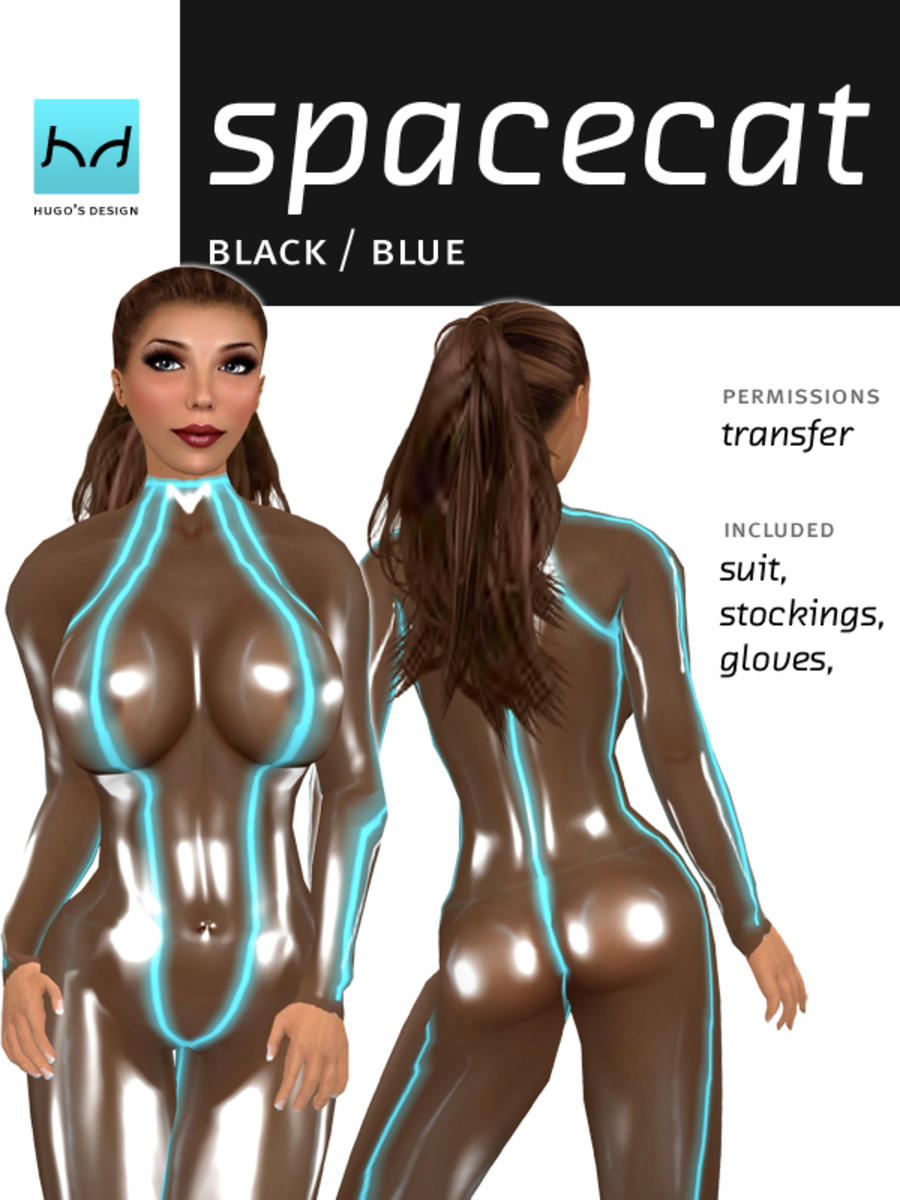 Remember those funkalicious Space Cats from a couple of weeks ago; retina-seeringly bright catsuits highlighted with black trim?
Well, we've turned them on their collective heads and give you a sheer black latex catsuit with coloured seams following each and every contour of your body.
Each one comes with matching gloves & stockings as well as in all clothing layers, including V2 tattoo.
Both are available at the in-world store or on SL Marketplace.