Ahoy-hoy,
Bianka here, with two new items available to buy right now.
• Wilo •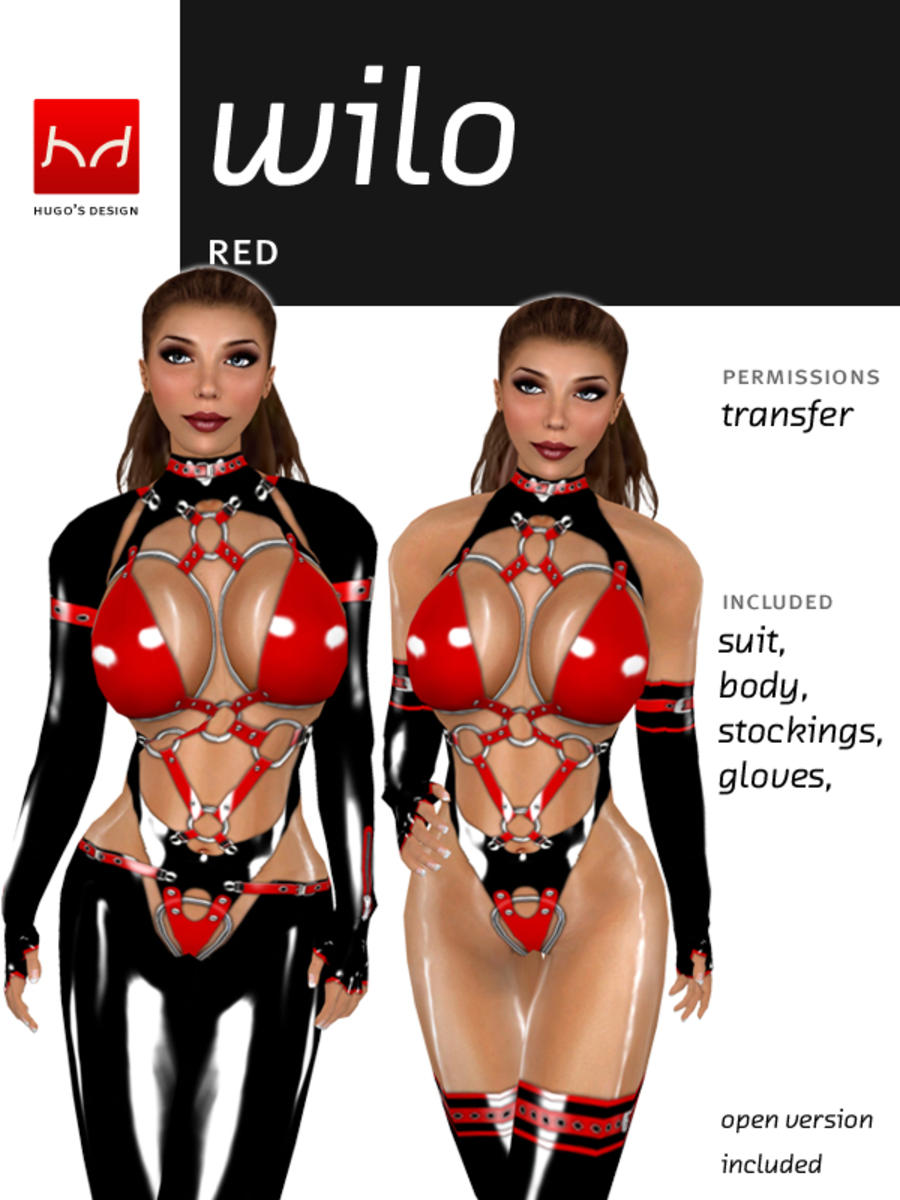 A double-header of straps and O-rings holding the whole ensemble together for you: this can be worn either as a gusset-flossing body or an (almost) full body suit.
The bottoms come in the choice of an ultra-high cut thong or a belt-trimmed pair of pants. Both alternatives come in open or closed versions.
Furthermore, the upper half comes in three styles: Long-Sleeved, Short-Sleeved or Sleeveless/Halter neck; all of which combine with the lower layers perfectly.
As with all our outfits, this one comes with matching (fingerless) gloves and thigh-high stockings and all clothing layers are included.
• Erinyes •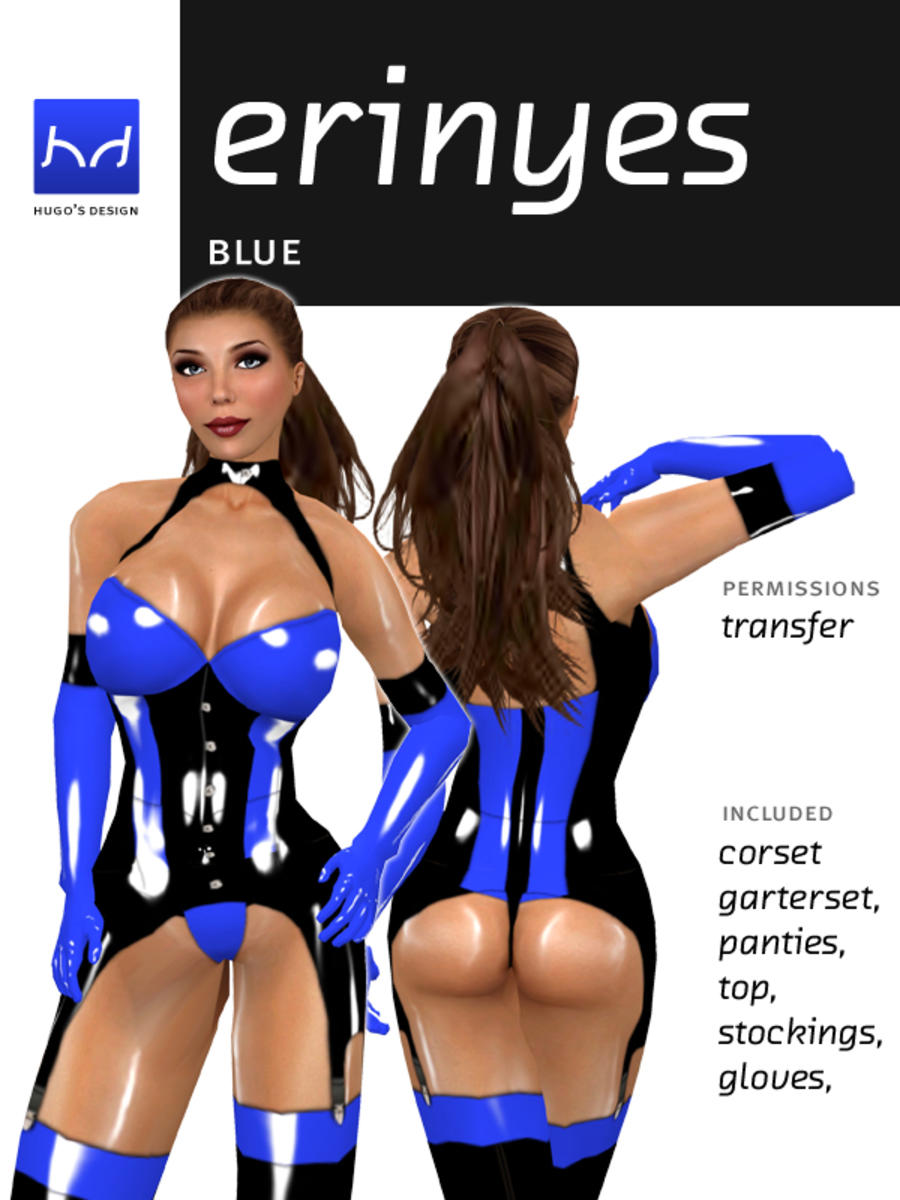 A long strapless body, with built-in garters, divided between basic black and the colour of your choice. The top can be worn as a simple bra-like top or as a corset - both of which come in open or closed variants.
The garterset is exactly what it sounds like - a girdle with trailing garters, that can be worn by itself, which meet-up perfectly with the included stockings.
You also get two pairs of matching panties - one open and one closed.
All this is topped off by the obligatory gloves as well as five different styles in the tattoo layer.
One last note: after consulting the survey results, this release incorporates one of the things you asked for the most: more colours. To start with, we give you Blue; which will be a permanent addition to the Hugo's Design signature colours from now on. Hope you like it.
The new outfits are available from: