31-12-2011
•  Sansa  •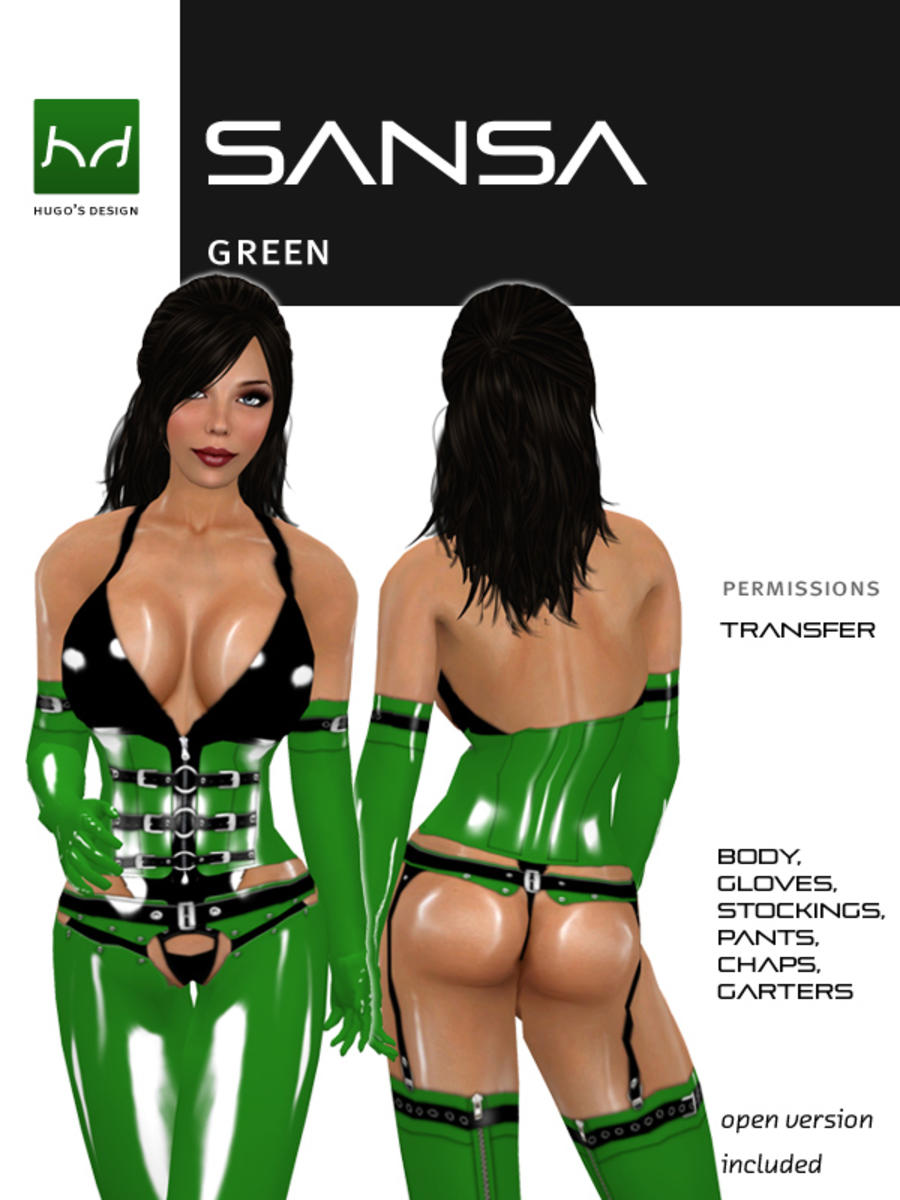 There are so many options to this outfit I'm not sure where to begin.
Firstly, you get a black latex high-cut-over-the-thighs, low-cut-cleavage body all held up by a slender halter neck. To contrast the black, we give you a nice, little wait-cinching corset in whichever of our 9 signature colours you choose. The corset is fastened with buckles and straps in front and finishes just above your hips. Next comes the array of bottoms you can pick from: - Chaps: Belted, full-length chaps which leave your butt hanging free and easy. So to speak. - Pants: Full length again, but, because it's a chilly start to December, might help keep certain parts warm. - Garter Belt: A trimmed belt, featuring 4 garters to hold up your stockings, naturally. All 3 options come with an opening over the crotch so you can be as daring as you want to be with the body worn underneath it. Lastly, no HD set would be complete without a matching pair of stockings, gloves and pasties, in case you fancy the open top but don't want to give everything away.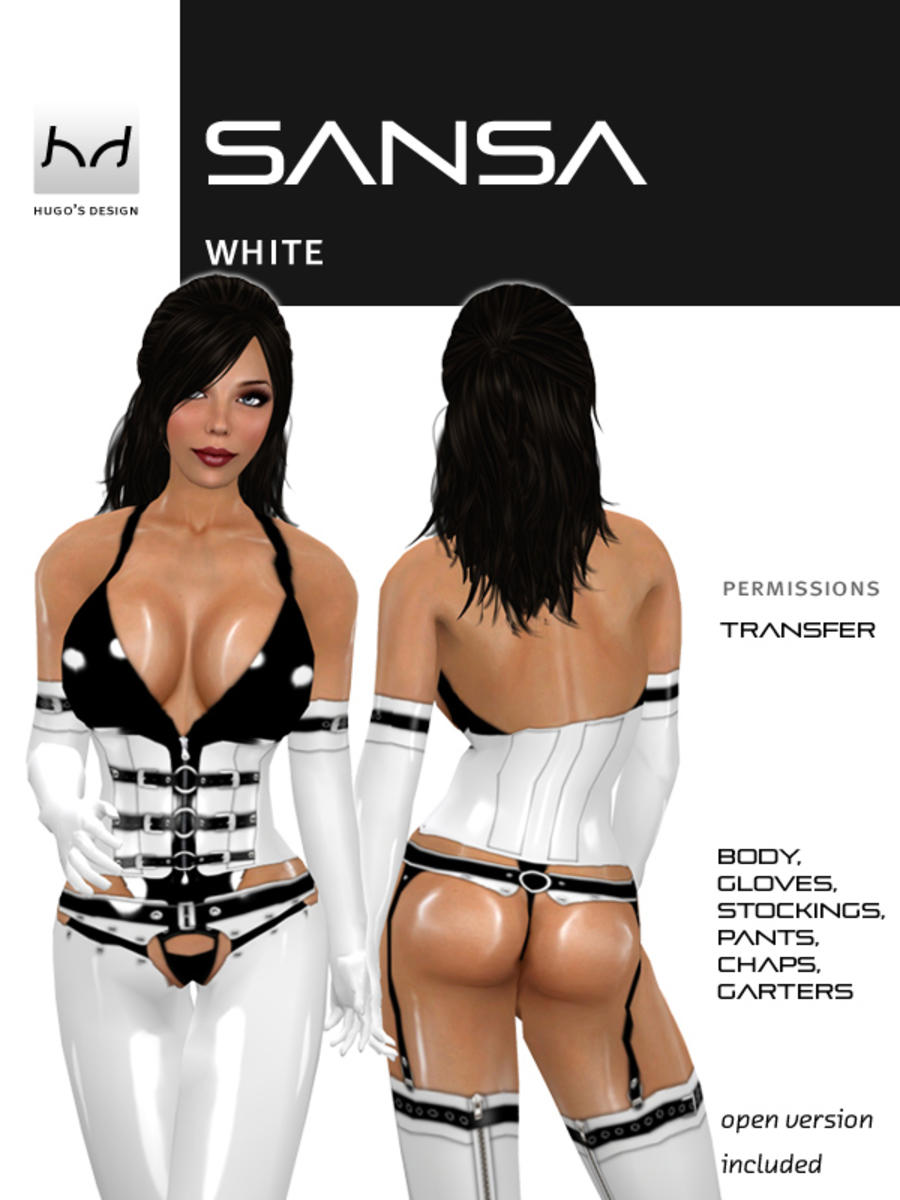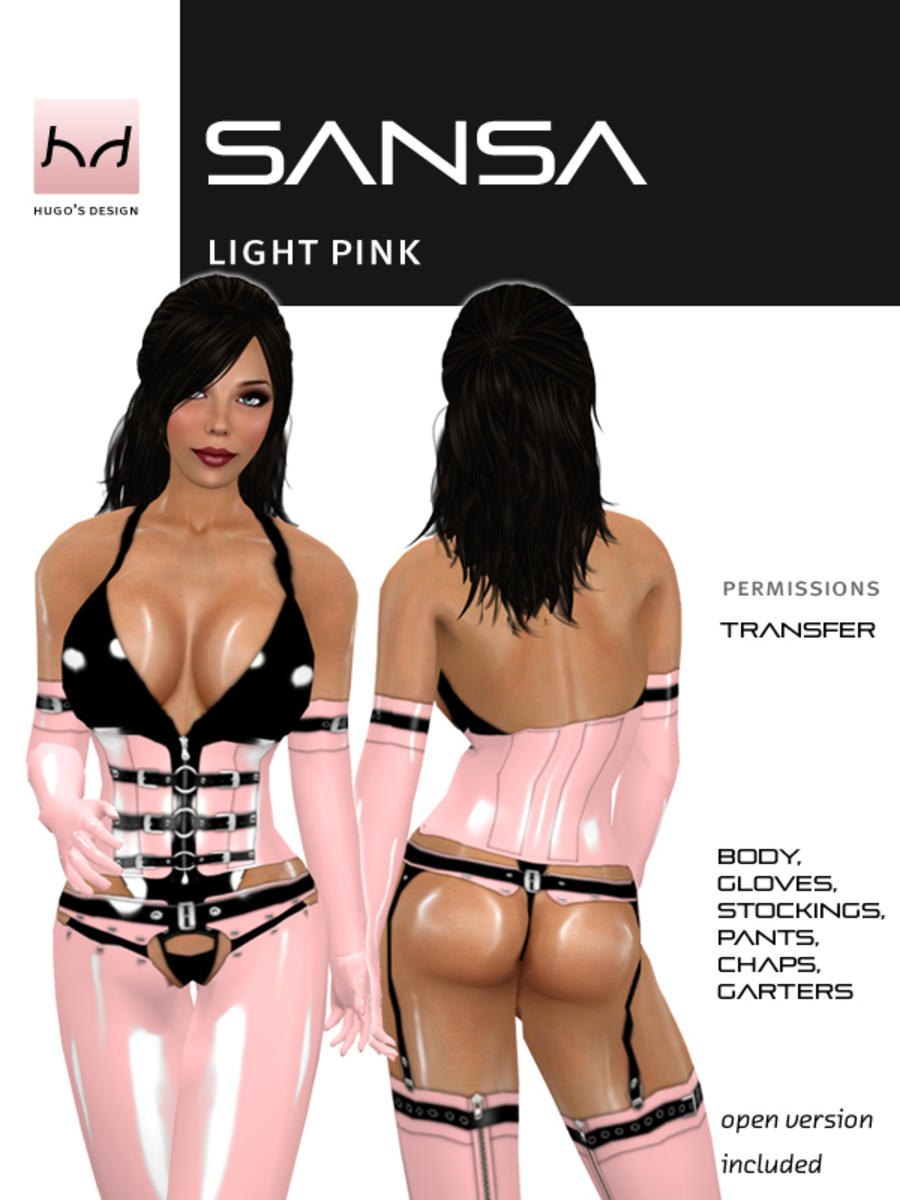 •  Xyx Belly  •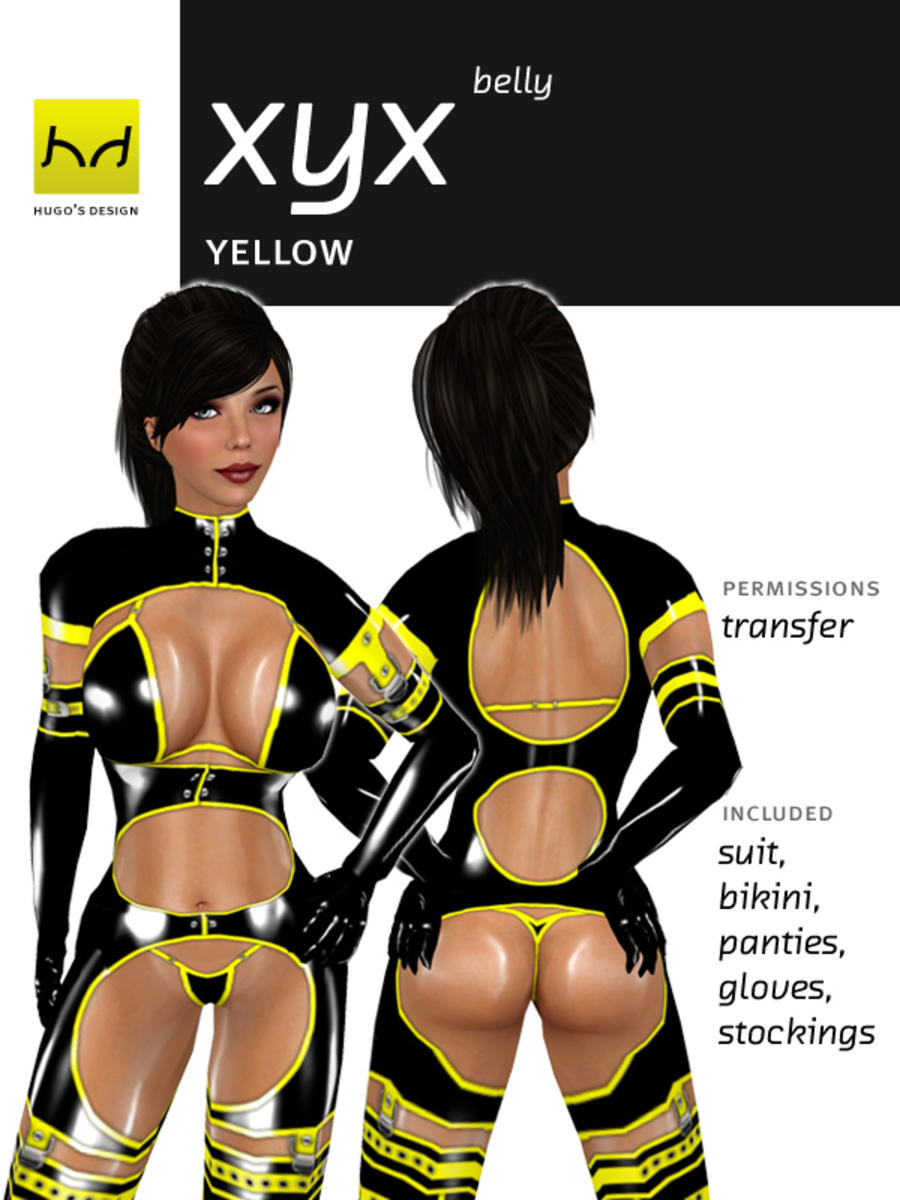 Cut-outs and teensy weeny bikini bits all come together to make the Xyx Belly. A black latex short-legged body, trimmed with a choice of 9 colours, features circular openings over the boobs, belly and down below. And these holes have corresponding ones on the back, too. But we're not going to force you to walk around with everything on public display. As if... Making this another 2-in-1 outfit, the Xyx Belly comes with a lovely bikini included as standard, which you can wear to cover up the area left exposed by the body. And because all the outfit's items come in all clothing layers, you can choose whether to wear the bikini above the body or the other way around. You also have a pair of matching stockings, gloves and pasties along with both the bikini set and the open body on their own tattoo layers.
•  

Xyx Bikini

  • 
 
The last instalment of the Xyx series. For the time being, at least. As the name implies, this one's short and sweet. A strapless bikini top combines with the merest hint of a g-string bottom. But that would be too easy an outfit for us and you.  So Mr H has added open versions of both the bikini top and bottoms. Again, both the open and closed versions are available on their own tattoo layers and the set includes stockings, gloves and pasties.
All our outfits are available from: In-World Main Store and SL Marketplace