31-03-2012
Do you like stripes? I like stripes. Everybody loves stripes, right?
And now you can have striped latex!
Introducing the first in what will eventually develop into a whole new range for HD, we give you:
• Gia •
A corset ensemble, featuring halter-neck straps and a short-sleeve shoulder-shawl.
But what makes this outfit stand out are those parts made-up of narrow sheer and solid striped latex; including the sweet little waist-cincher corset, high neck of the shoulder-shawl, gloves and stockings.
The bustier/corset comes in two options: full or underbust which perfectly compliment the (slightly) sheer g-string panties as well as the choice between solid or sheer pasties for when you're not feeling that daring.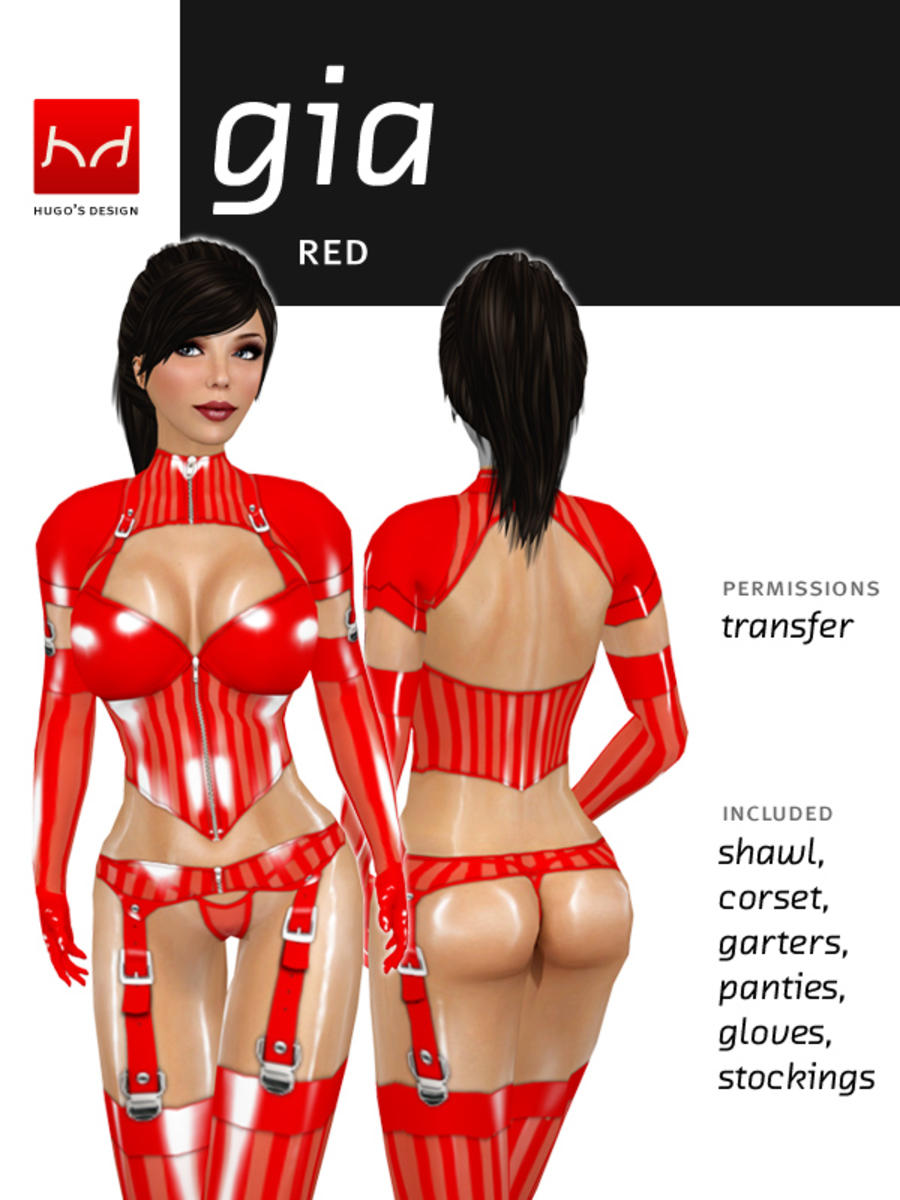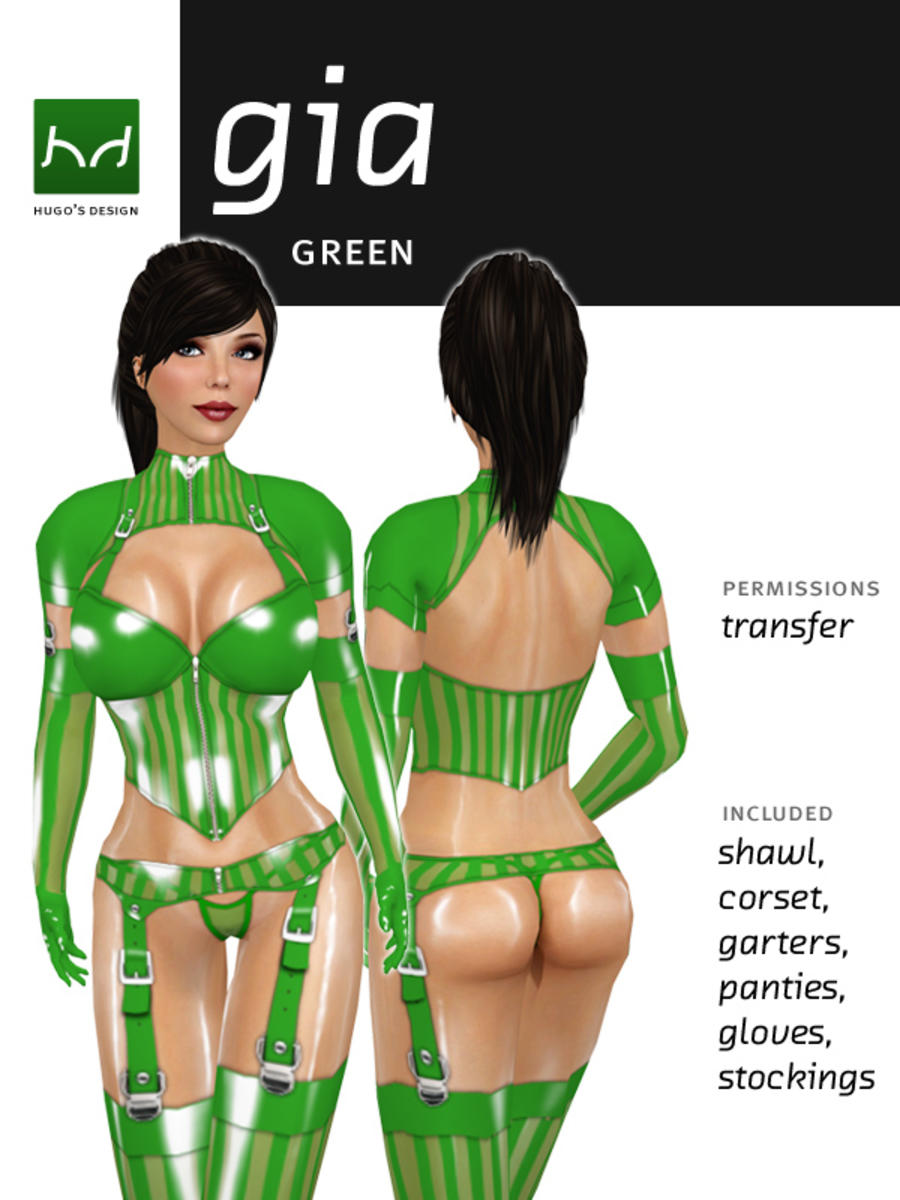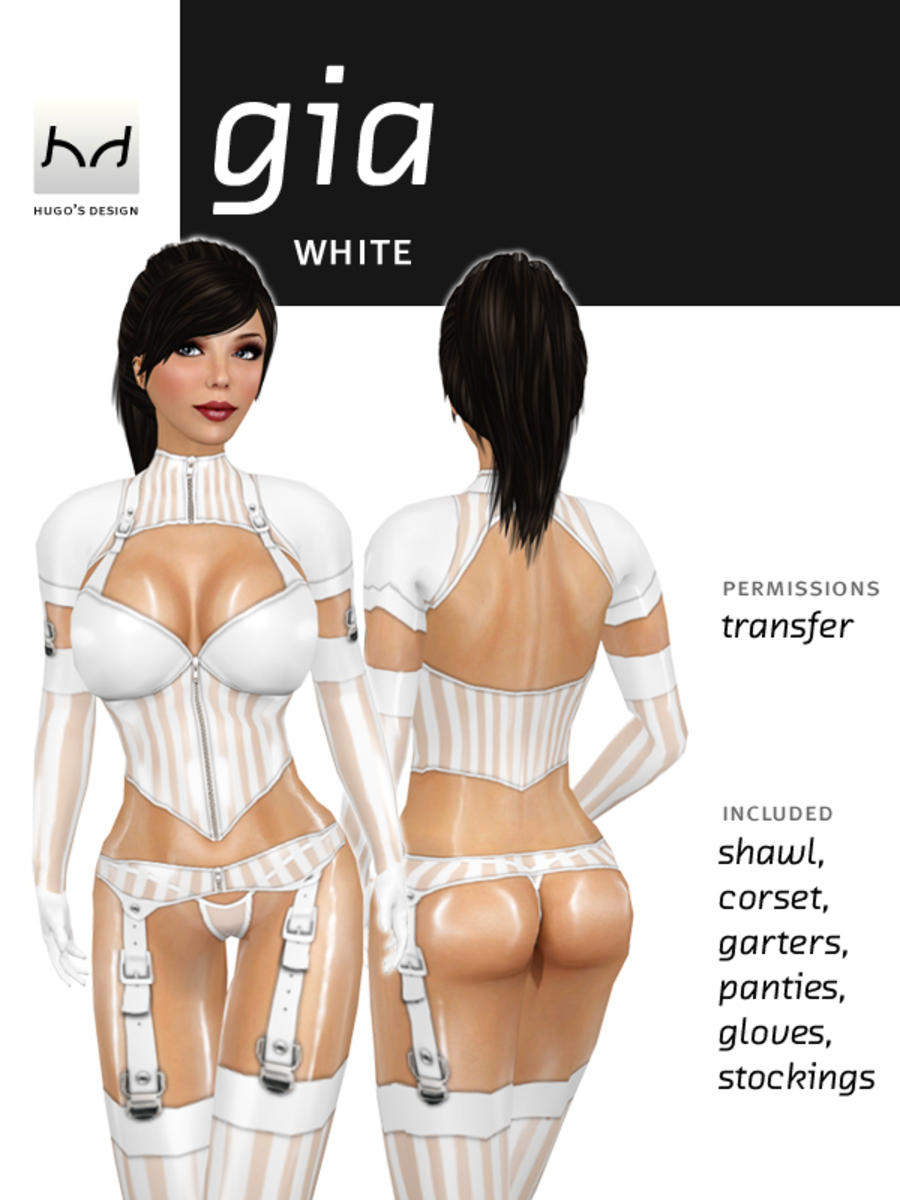 You can find this, as well as all our other outfits at both our In-World Main Store and on SL Marketplace.
(just click on a link to be whisked-away to the one you prefer and remember to log-in and activate the Adult/Mature option so you can see our entire collection!)