Hello latex lovers!
Deirdre here with a long awaited new release : the awesome Catwoman hood, in a tattoo layer for v2 viewers! Here's Bianka's description :
Whether you love or hate it, Viewer 2.0 is The Future - be that Linden Labs' 'lovely' client or the Emerald version.  Amongst all of its innovations is the Tattoo layer....that spanking new area between skin and clothing.  But it's not just for tattoos!  Mr H has cleverly appropriated it and slathered his lovely latex all over it to create his latest Catwoman-style Hoods.
Because it's on the Tattoo layer, you can now wear it with your own skin AND whatever outfit you desire to clad yourself in over it - in all 3 layers: undies, shirt & jacket, if you like.
Not only that, but the Cat-Hood comes in 3 different options:
• Cat-Hood Only (so the rest of your luscious bod is n-n-n-n-nekkid) • Cat-Hood with full Catsuit included (all on the same single layer) • Cat-Hood with full Seamed Catsuit (again, all on the same single layer)
Furthermore, each set comes with matching kitty ears (3 pairs - each with a different attachment point) AND a wiggly-twitching cat tail.
Oh yeah....and this time, it's available in all 6 HD colours: Black, Hard Pink, Baby Pink, Red, Purple, and White
Here are a few of the colors, see the SL Fetish Fashion Blog for more!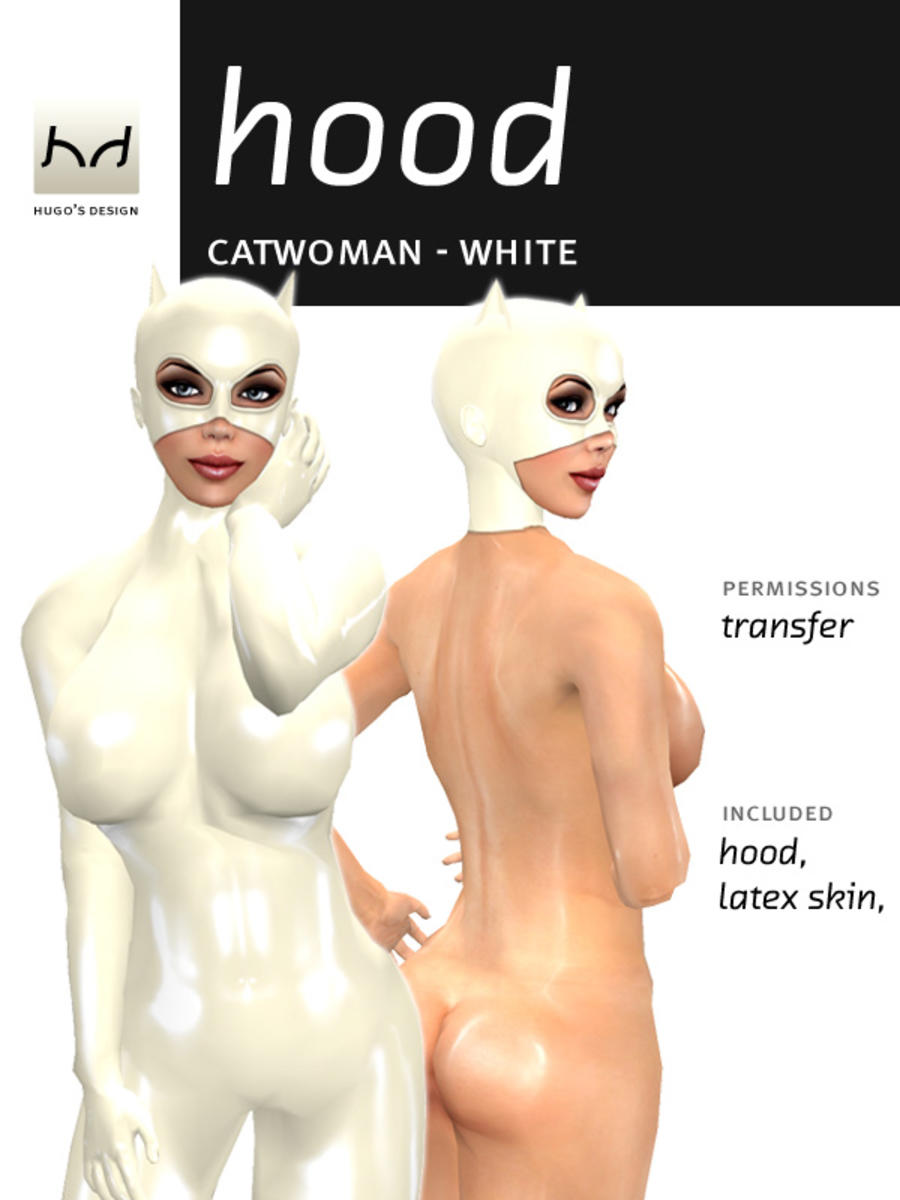 The new outfits are available from: