18-12-2007
As I was updating my SLexchange and Onrez pages with the newest adition to the Ava product line I noticed that the original Ava (red) and Ava 2.0 (blue) were marked as mature content. (This was done on the SLechange website). This came as a surprise, because I was not notified bij SLexchange. I can imagine that some folks find the content of these two items a bit too 'naked' (while they do cover all naked bits :)) so.... so be it. You can still find the items behind the 'unsencored' filter.
Only thing that kind of bugs me is the mature content filter on the onrez website which which seems to be turned off after a few clicks (and which has to be re-ebabled again). This becomes tiresome very quickly... Sales dropped to a zero after the items were placed behind the filter. Now I know why...
A week ago I bought a pair of Cleric 2.0 guns at SLexchange. I checked other guns for sale too, off course these items do not have to be placed behind a filter...
Other news is that I finished a new item. Well it is not really new, it is the Ava 2.0 set in the color black. Gloves and stockings are included in the set as well and the set is called Ava 2.1 (surprisingly)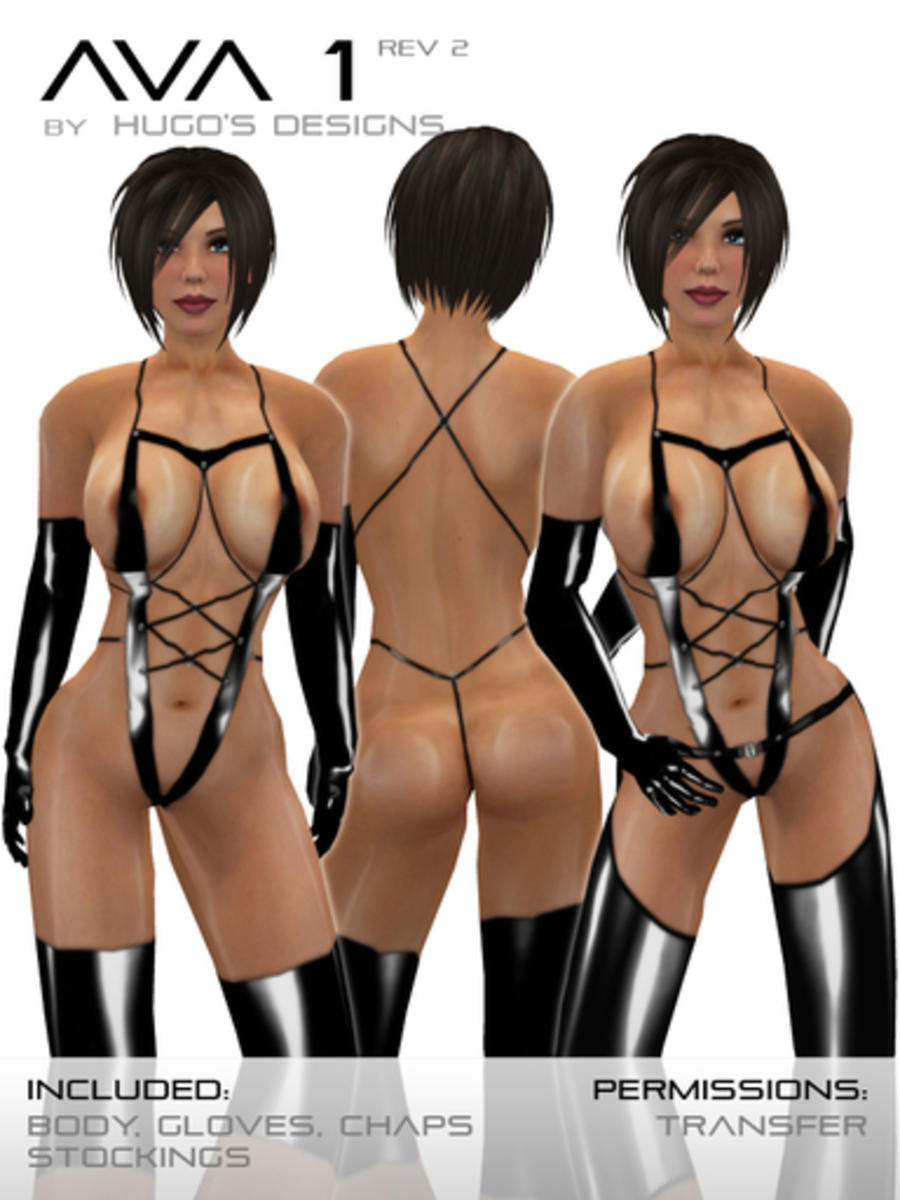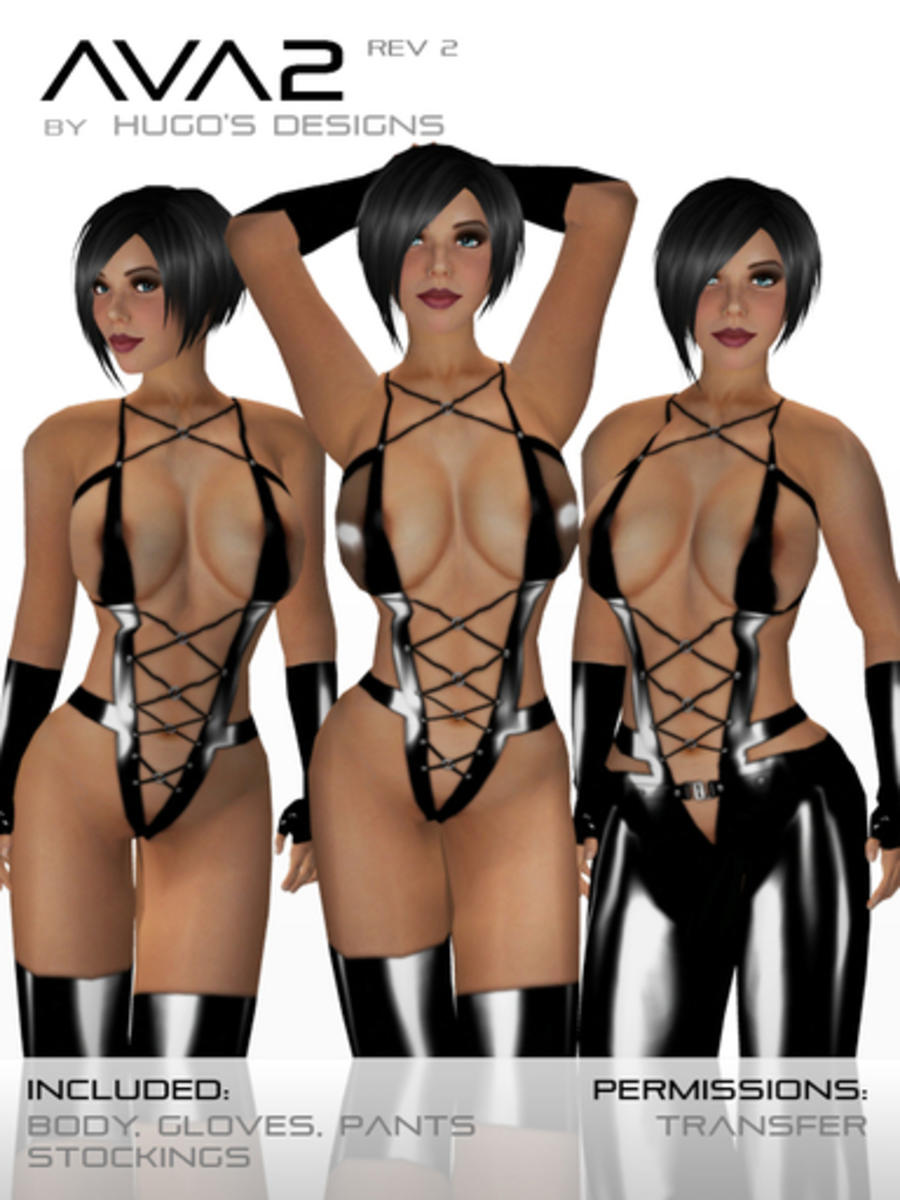 One more other thing.. A few links of items to Onrez seemed to be broken and have been fixed. If you happen to find a broken link on this website, let me know!