22-07-2012

It's been a while, huh? Anyway, here's what you might've missed. • Nico • There are two takes on the Nico: one is a full suit and the other takes the form of a body; both being halter-neck, sleeveless and *very* low-cut. Based on all-black latex, the Nico comes in a choice of our 9 signature colours, featuring coloured details on the torso, legs and gloves. And it's all held together by an all-new buckle design.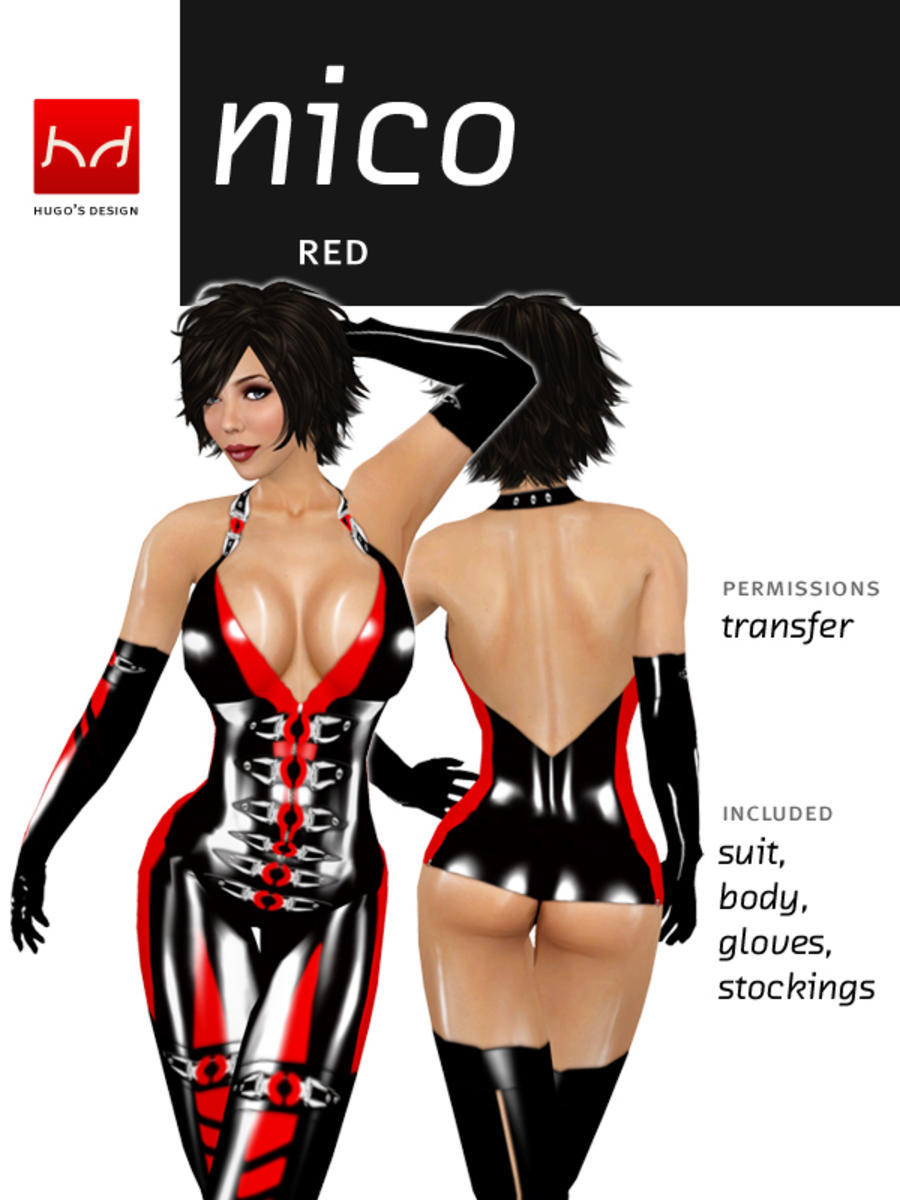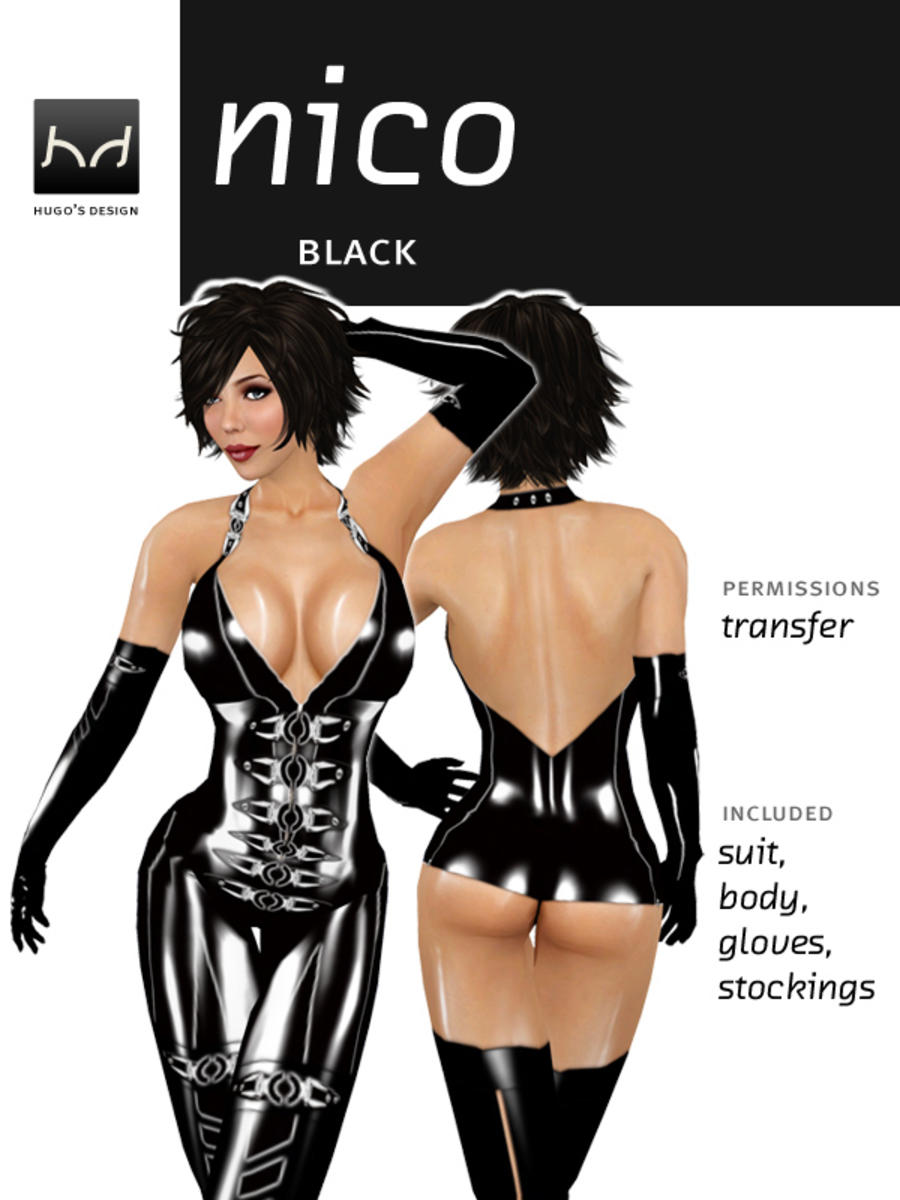 • Gani • This ia a lovely lingerie-like set. The Gani is a virtually front-only body, with only a few narrow strings on the back holding it in place. The closed version has a big opening to flaunt your cleavage whilst the open one...well, that'll just puts *everything* out there. And we haven't neglected the bottom-half either; with open or closed styles down there, too.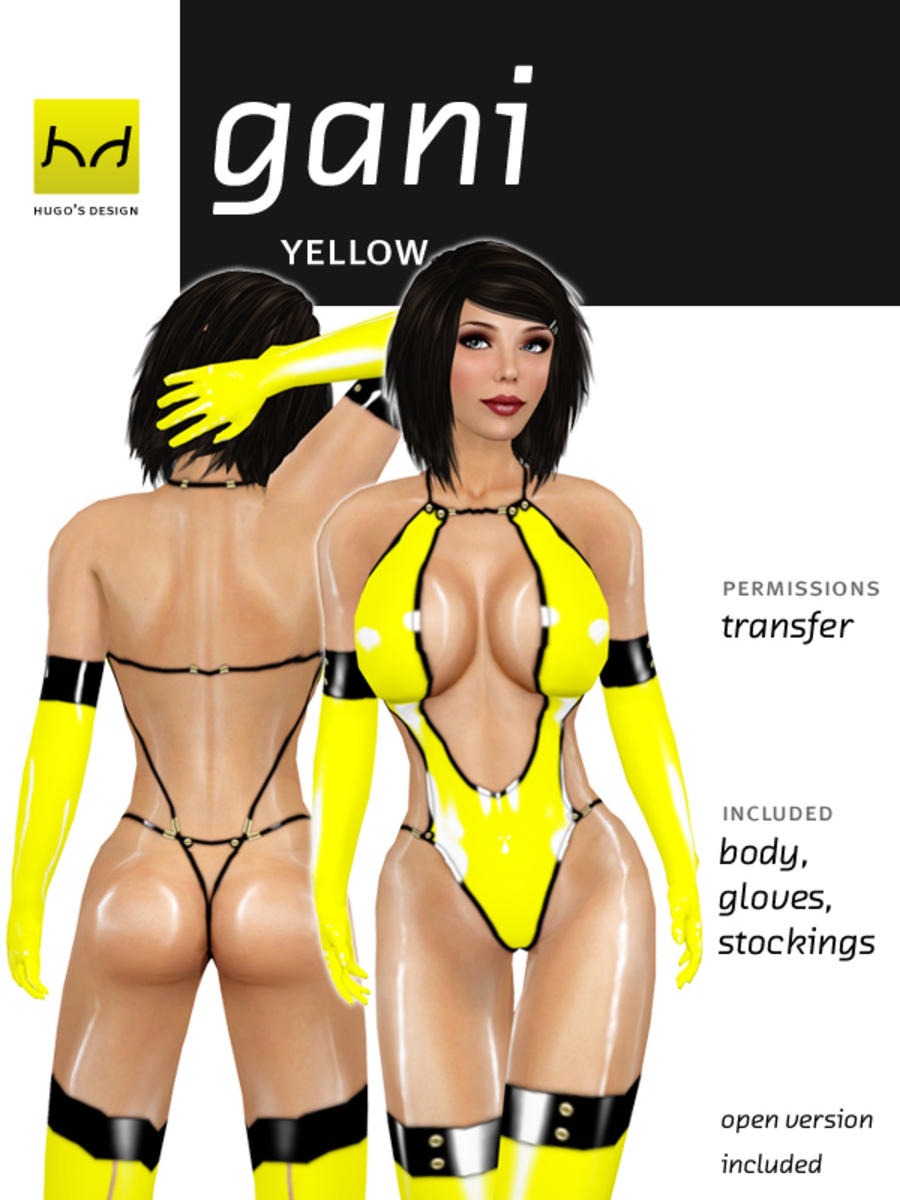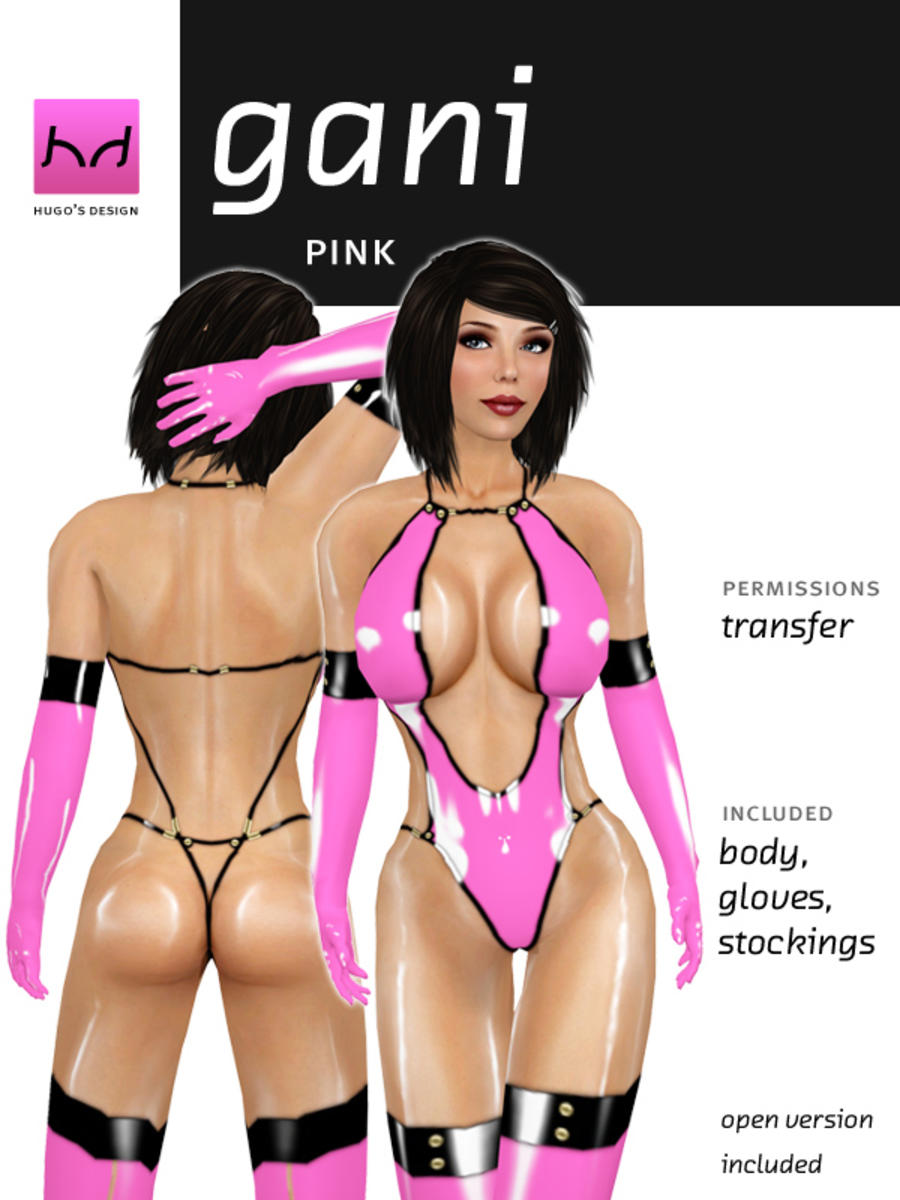 • Nico Body • Two outfits for the price of one again! Style 1: A Cut-Out Body, completely open at the sides with the barest sliver of latex connecting top to bottom down the middle in front and back. Style 2: Crop Top with belted Boy Shorts leaving your midriff exposed for everyone to admire. Oh, did I say both styles are open-boobed? Well, they are, but we've included a new design of pasties to hopefully prevent you poking someone's eye out. As is our wont, all items comes in all clothing layers as well as featuring matching gloves and stockings.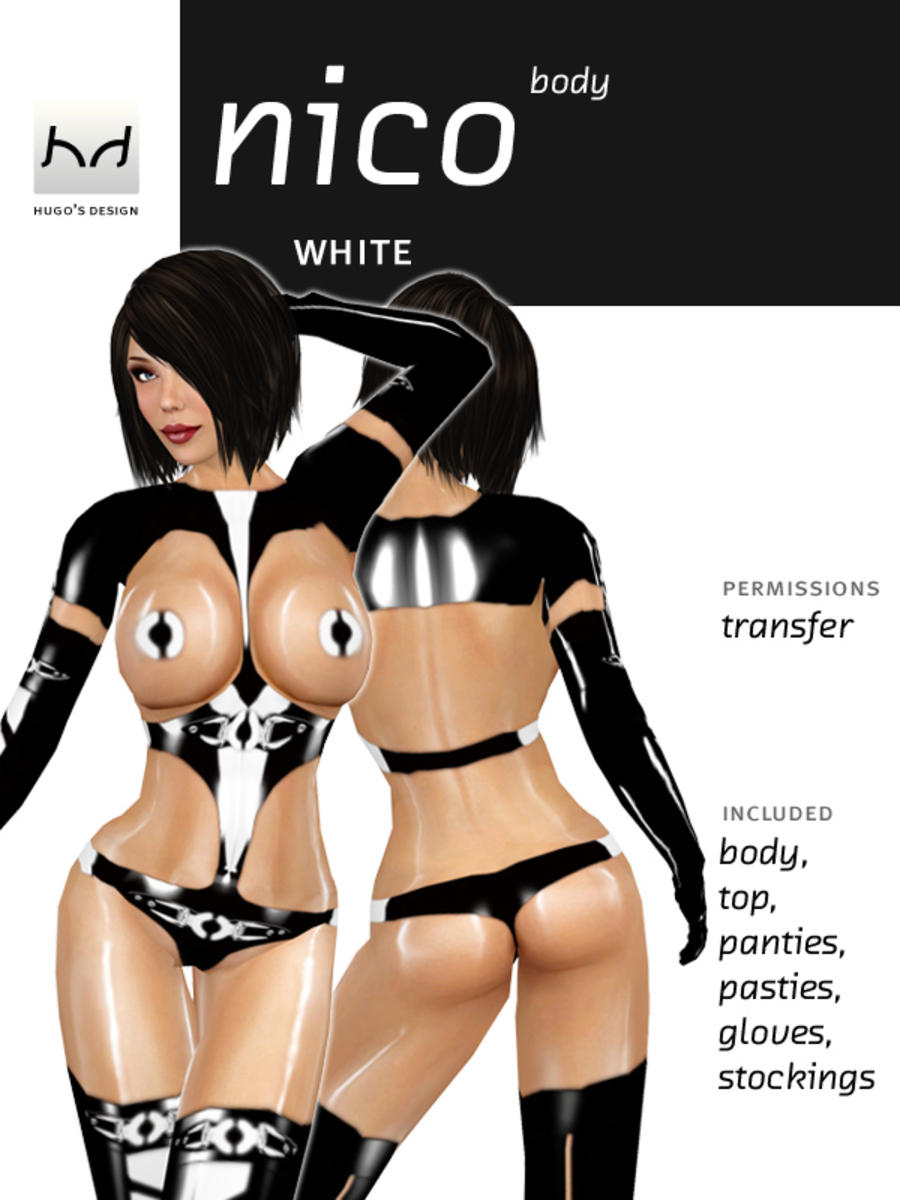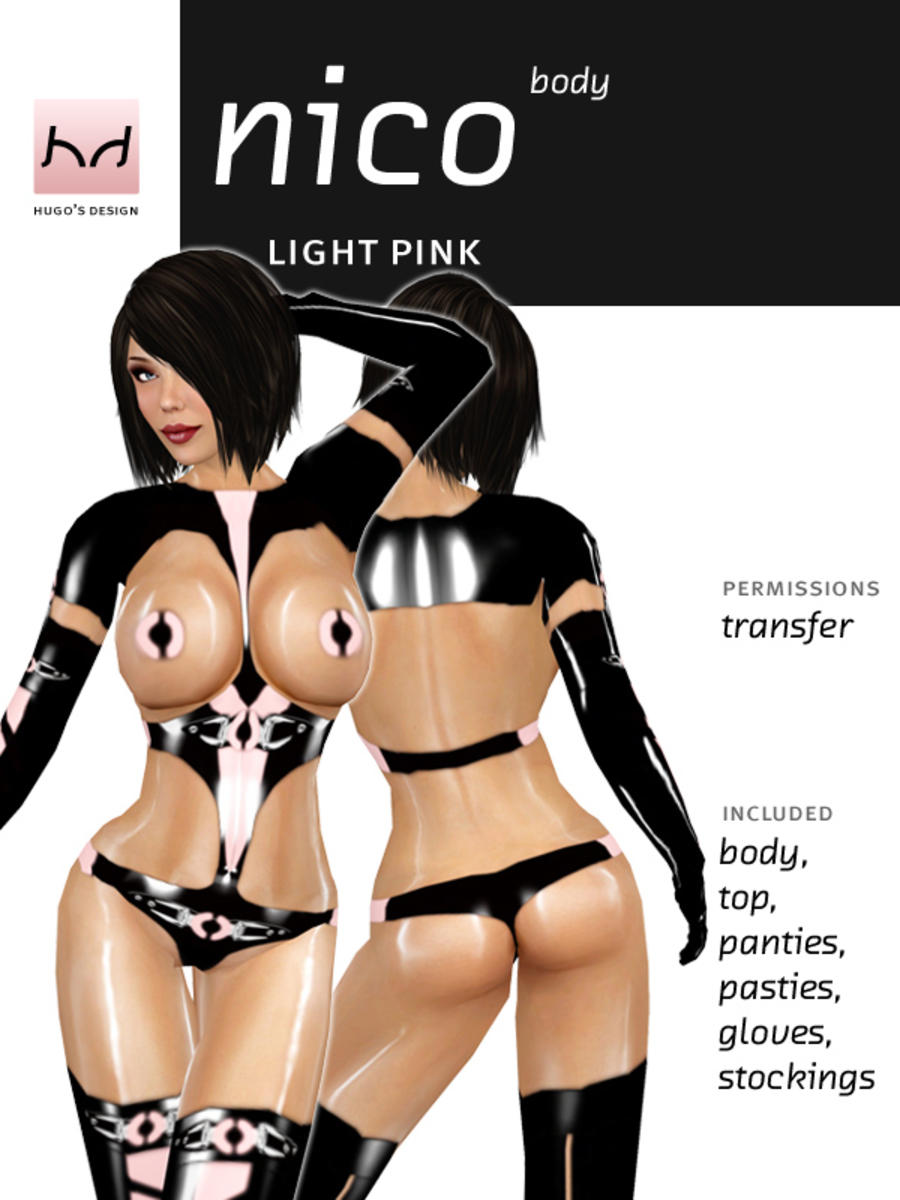 You can find this, as well as all our other outfits at both our In-World Main Store and on SL Marketplace. (just click on a link to be whisked-away to the one you prefer and remember to log-in and activate the Adult/Mature option so you can see our entire collection!)