19-11-2011
Hello hello and hello. Blogging Bianka is back with tales of new, new old and a new survey.
Yes, there's still more Xyxness. No, we aren't finished with it just yet.
But that can wait because we've got something very special which a lot of people have been politely encouraging us to make.
Today, we give you the first in what will hopefully be a complete update of the whole catalogue of our older sets or items which originally only came in one colour.
It might take us a while to renovate every item and it sure as shoot doesn't mean we won't be bringing any fab newness in the meantime, but we're on it!
• Viktoria 2011 •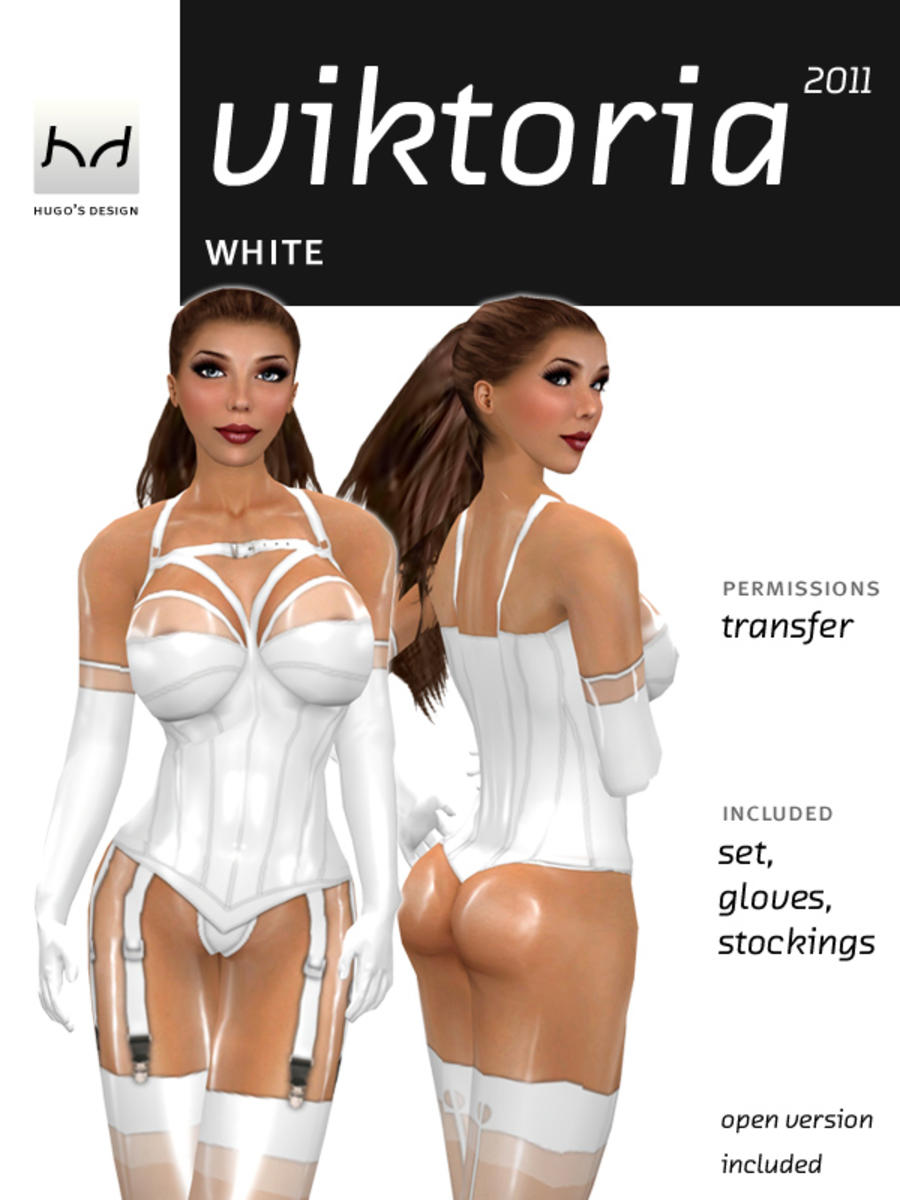 Those of you who've been following HD since the beginning might remember when the original Viktoria outfit was released. Look at it this way: it came out before even *I* worked for Mr H! So it's about time it was dusted-off and given a new lick of paint.
What's more, Viktoria 2011 also sees the introduction of our latest colour adaptation. After much consideration and experimentation, we have replaced the old version of our White which, as many of you pointed out to us, was more of an off-white. So, to curse those who say we never listen, welcome the new *real* White!
The centrepiece of the Viktoria 2011 is the beautiful corset - one solid colour, with over-the-shoulder straps and detailed with subtle seams.
The front is what makes this outfit special. The closed version's cups over the boobs are half solid and half sheer but doesn't expose anything nawty. The top of each cup is trimmed with solid latex and, above that, there's another one connecting it all together.
The open-boob version is, as expected, open but retains the upper strap which, basically, encircles each of them.
The bottom half features two alternatives, too. One is the standard corset section whereas the second incorporates garter straps which link-up with the stockings.
The set also comes with two pairs of panties: sheer and solid, along with solid gloves, solid welted, seamed, sheer stockings and sheer or solid pasties.
Like everything we produce, all clothing items come in all clothing layers, including all-in-one V2 Tattoo.
• Xyx Body 3 •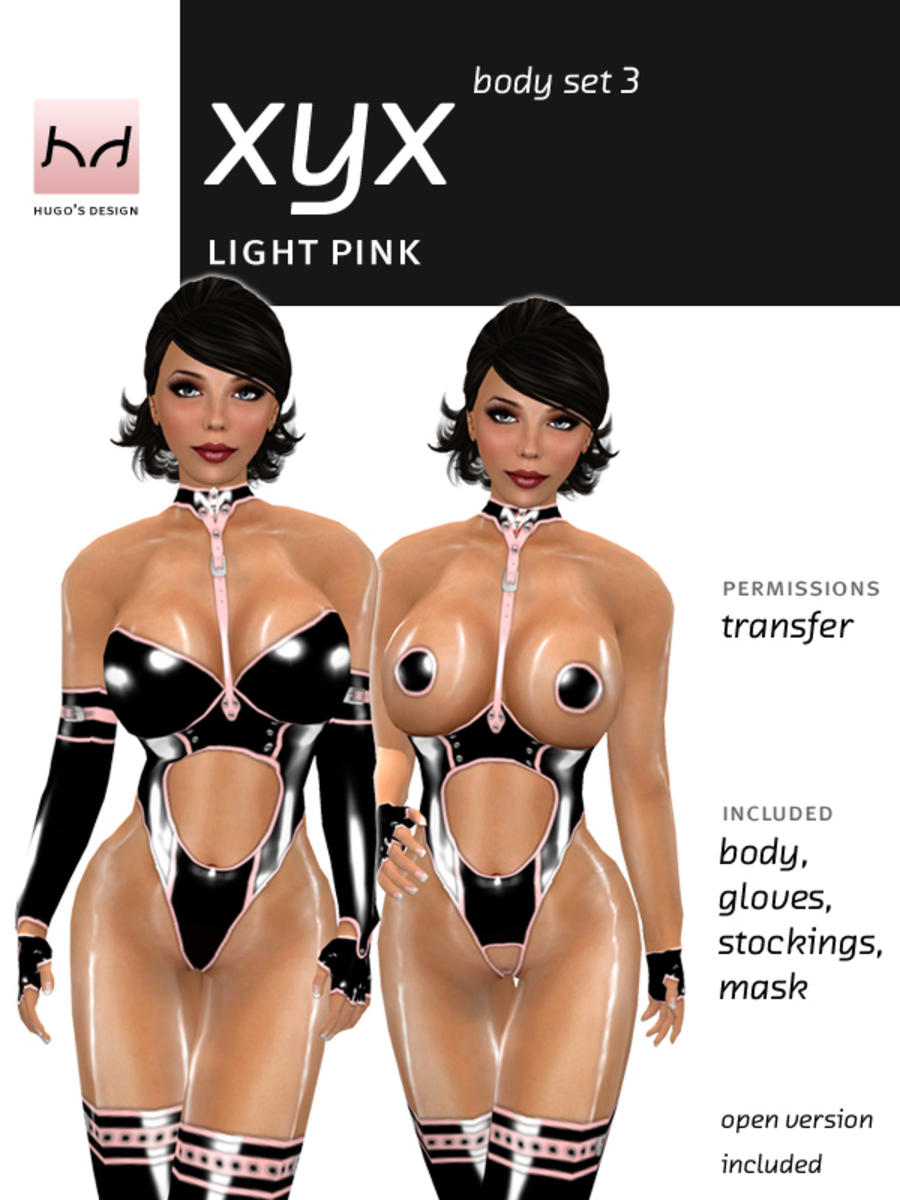 The next instalment of the Xyx series.
This time, it's a nicely high-cut body which, when worn the right way, can also double as a corset/waist cincher.
Solid black latex that's trimmed with the colour of your choice, the main distinguishing feature is an open belly section.
It comes with both boobs and gusset in open and closed versions, matching fingerless opera-length gloves, stockings, pasties and the Xyx Masquerade-style Mask.
• New HD Customer Survey #2 •
Lastly, in case you skipped the Viktoria bit, we're in the process of updating the majority of all our older sets which were either released only in black or a very limited range of colours.
But, as most of you will testify, we have so bloody many outfits, it'll take quite a while to get round to them all. Consequently, we've decided to seek your wisdom in deciding which ones to update first.
All you need to do is follow the link below, select your fave outfit(s) and submit.
And, like our first customer survey, there will be a reward of a L$1000 HD Gift Card per week going to one randomly chosen lucky person who fills it in.
Click here to take the December HD Customer Survey
OK, this went on for way too long. Thanks for your patience and good luck if you have a crack at the customer survey.
Hope you like the new stuff!
Be good.
Bianka x
Both new outfits are available from: In-World Main Store and SL Marketplace