Hello Hugo fans.. hope you're having a great summer full of latex fetish fun.
You guessed it, Deirdre here again, with Erik's latest creation, the Cat 3 catsuits.
As Bianka put it in the release notes, "...this one ONLY displays your naughty-bits and covers-up everything else."
Sounds like fun to me ;)
Cat 3 is available in nine sheer colors : Black, Baby Pink, Blue, Green, Hard Pink, Purple, Red, Yellow and White.
Here are the pics. As usual, you can see more pics and descriptions at the Second Life Fetish Fashion Blog.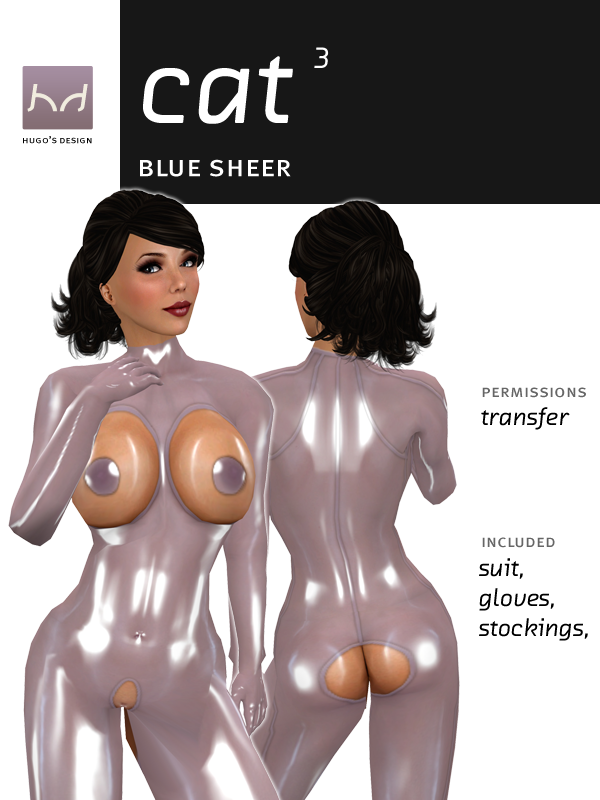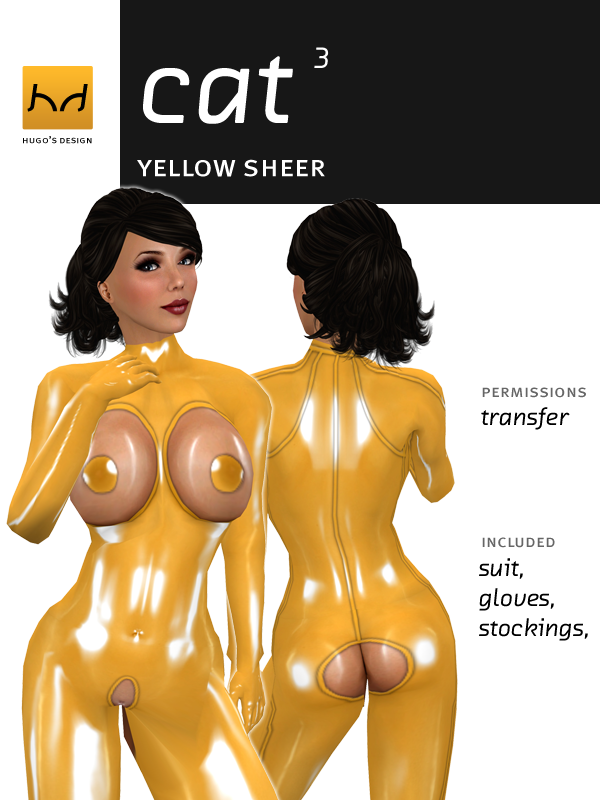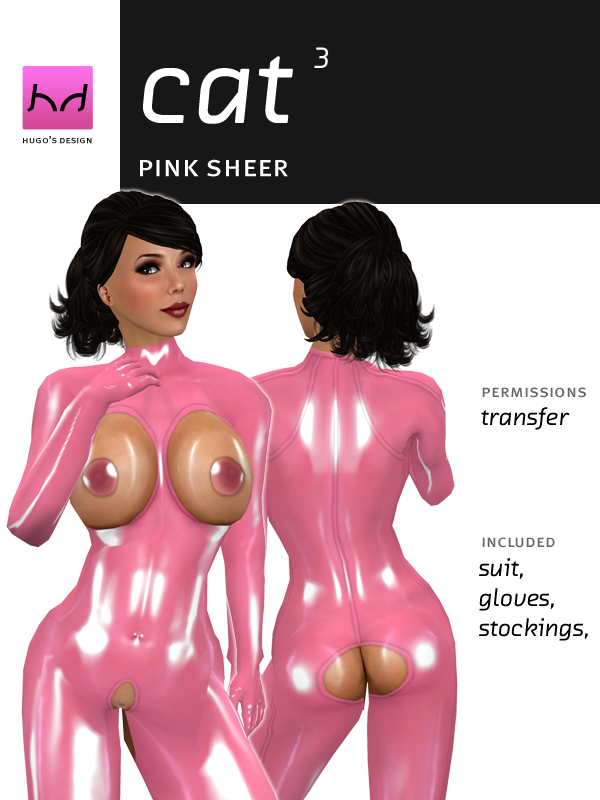 The new outfits are available from: