A small addition to the Nova line was introduced this week.  Due to an issue with the stockings, it took me even longer to release the sets.  So... I choose to make different sets instead!
The first includes stockings & gloves, while the other includes the matching top and panties. This way, you can buy the gloves & stockings for both Nova sets 1 & 2.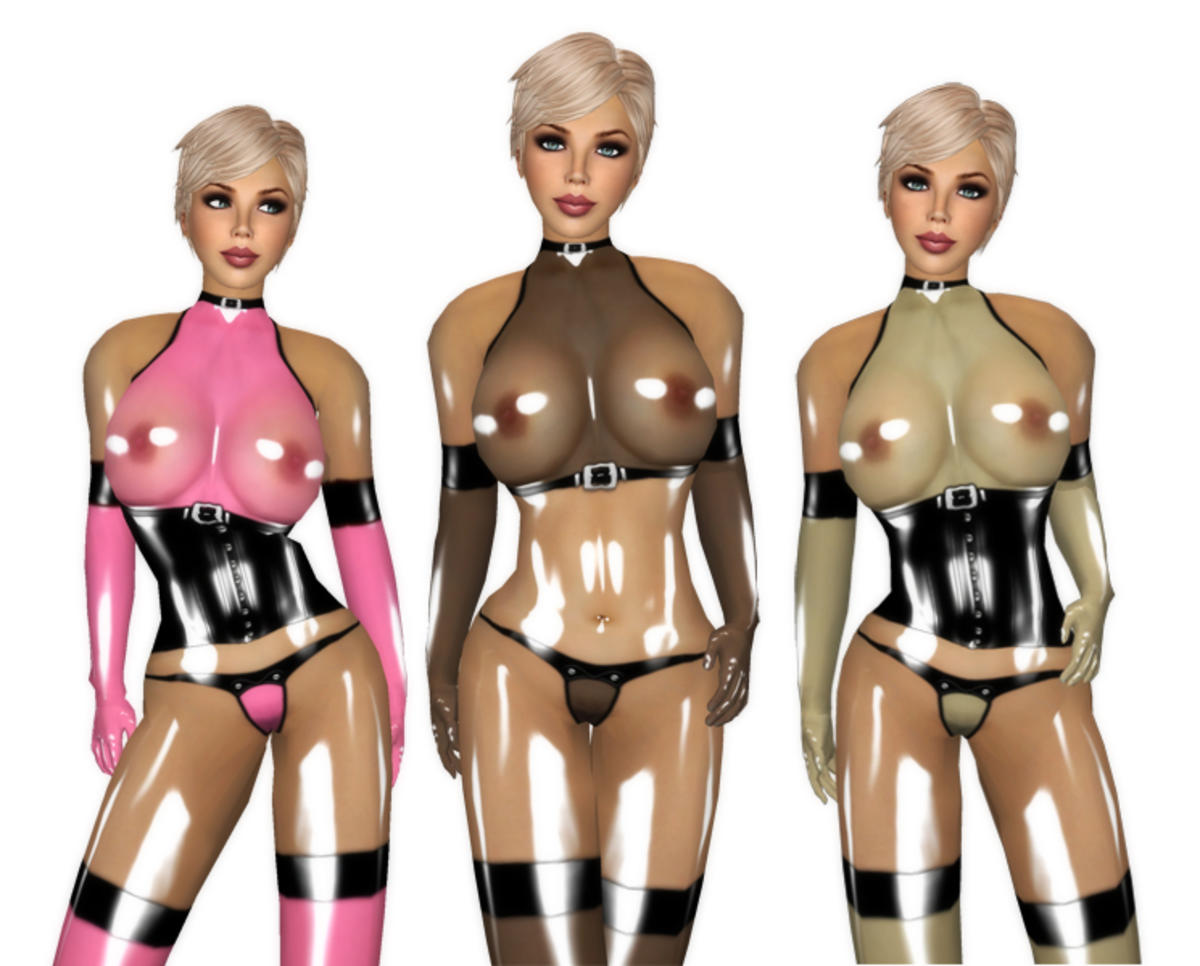 Nova 3 - colorful sheer latex sets
This release includes some new colors:  pink, purple and green.  I'll soon update the Nova 1 & 2 series to feature these colors too.
The Blog has undergone some minor changes lately.  I've added a few pages to offer some extra info which I will complete as soon as I can.
As you can see in the picture, these sets are worn over a sheer latex catsuit.  This one has been released with two different options:  one with a so-called 'hard shine' (shown in the picture) and there's also a version featuring a softer shine.  Come in world to check it out for yourself!
I really hope to be back with new stuff soon!  Take care!!
The new outfits are available from: