14-04-2010
Hello faithful readers, Deirdre here with the latest release, a sweet simple little number called Ellen.
Here's what Bianka had to say :
"A midriff-revealing, corset-style top with rivet studs in front, an open back and low-cut front which makes your cleavage proud to be alive!  Matching long hipster pants with belt detail - all available in all clothing layers."
She should work in fashion ;)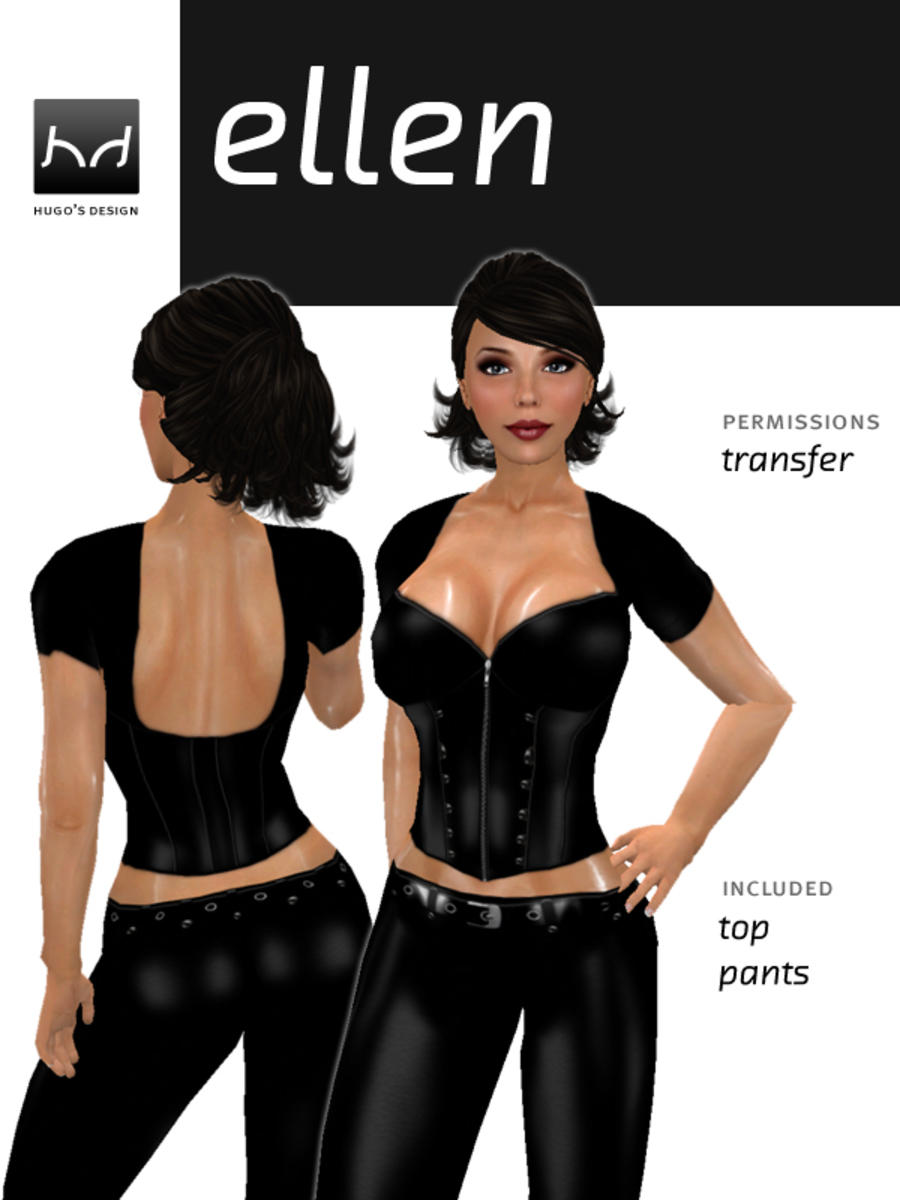 More pics at the SL Fetish Fashion Blog, naturally.
The new outfits are available from: