After way too much time spent editing and photoshopping, I'm proud to finally present my new coporate rebranding on my blog!
As you can see, I've changed to scheme from dark tones to light colors. Then there's our new logo and the selected fonts.  The new vendor designs are ready too and, if you're in-world and visit my store, you'll see the vendors with the new design. I'm curious about what you think and would love to hear your feedback!
New designs
Yeah..'new designs' is kind of a recurring theme on my blog.  Especially when new designs have been released too!  Well, officially, they'll come-out next Thursday but among the new items (there are a lot this time) is one that a lot of people have been asking and waiting for for a long time.
Please welcome my new range of Hugo's Design skins.  Yes, they're FINALLY here!
There are 3 different styles - hooded latex, a catwoman-style latex hood and a good, old-fashioned plain skin.  Each style is available in 4 skin tones (white/goth, pale, tan and dark tan).  Expect more new colors soon - including a sheer latex version!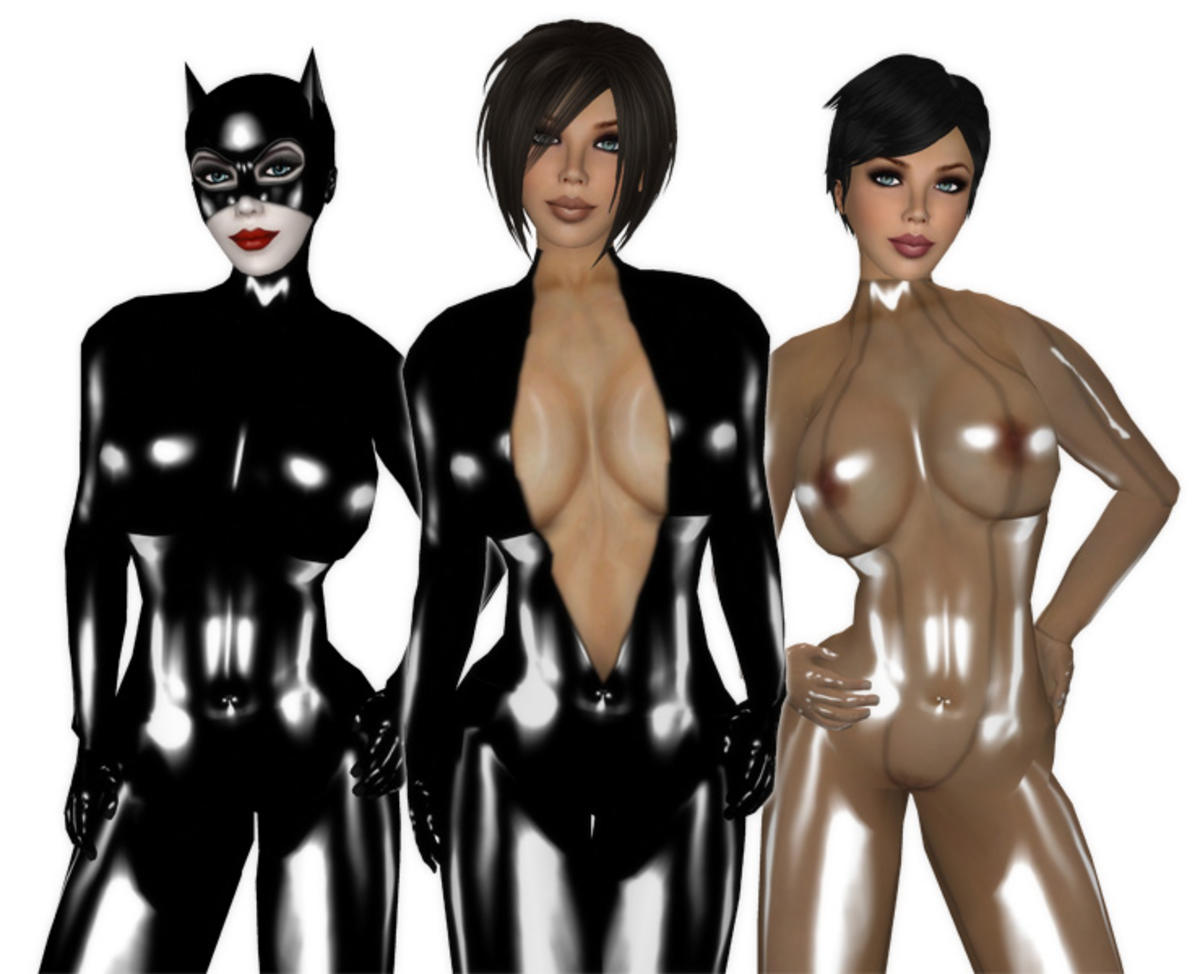 New latex catsuits
More new designs
The black latex hoods aren't the only designs that I've finished. The Nienna dress is finally in store now too.  As are my new range of catsuits:  cats 1, 2 and 3  (in both solid black and 25% sheer, with more to follow!).
The Nova 2 body suit is introduced as well.  Available in all the Nova colors as well as solid black.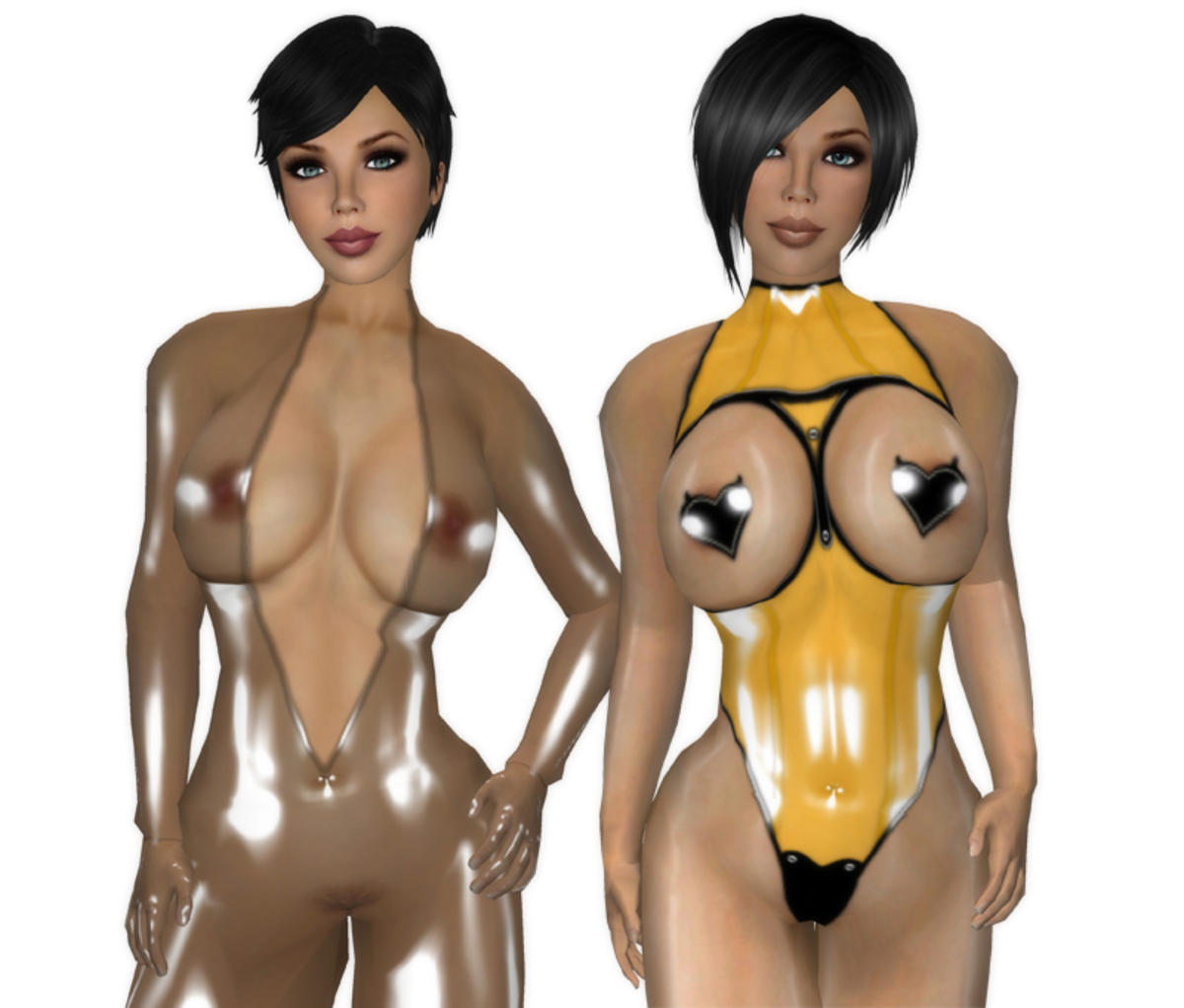 Sheer latex catsuit, and the Nova 2 latex body suit
The new outfits are available from: